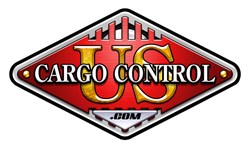 Urbana, IA (PRWEB) October 31, 2013
US Cargo Control continues its product expansion initiatives, with several new items to serve its customers in the flatbed trucking industry.
Products added include heavy duty polyester shock cord and coated bungee hooks for creating custom length bungee cords; additional lengths of rubber tarp straps; and multi-purpose EasyKlip grip clips and bungee balls.
In addition to the new merchandise, the entire category was updated to include more informational content, and to make product selection easier for customers.
"This is a category that has several similar terms for different products," says category manager Annika Cousins. "We wanted to make sure we organized the merchandise in a way to ensure that our customers could find exactly what they are looking for."
Cousins said organizing the rubber tarp strap products was particularly important to highlight the two different types of straps available and to educate customers on which are right for their uses.
"Our research showed that many customers didn't realize the differences between the natural rubber straps and the Ethylene Propylene Diene Monomer (EPDM) straps, so one of our goals was to expand our content with information about each to ensure they're purchasing the best strap for their environment."
The product additions are the latest round of merchandise expansions for the cargo control company. In July, the 2" ratchet straps category was updated with over 100 new styles and sizes of tie down straps, including several custom options.
"We're really pleased with this category update, but we're always keeping our eye on industry trends and any new products that might be a good fit for our customers' needs," said Cousins.
All of the company's products can be purchased online at USCargoControl.com or by calling the company's team of product and sales specialists toll free at 866-444-9990.
###
About US Cargo Control
US Cargo Control is a leader in cargo control industry, specializing in lifting slings, cargo control, rigging equipment and moving supplies. Focused on offering quality products, timely delivery, and an excellent customer experience, customers can purchase products on the company's website, http://www.USCargoControl.com or by phone at 866-444-9990.