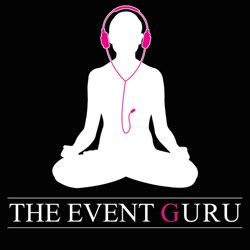 London, UK (PRWEB) October 31, 2013
The wedding photography company specializes in Asian weddings, largely providing their services for Muslim, Sikh and Hindu couples.
The company was first established in 2008 and since then, they have done 150 Weddings shot with a DSLR camera and another 150 with a video camera totaling 300 top quality images and videos.
They provide first class wedding photography and Sam Vasani, who is the founder of The Event Guru, has over 15 years of experience in photography so it was a special moment for him to see all his work come together and celebrate the fact that his company has come so far and managed to do 300 jobs.
Considering that The Event Guru photographers had the opportunity to attend so many different weddings, they have some great experience and memories to share. When asked of the most unique wedding that they provided their services for, they pointed out two in particular. Firstly, a wedding done in Mauritius with amazing and very different scenery from usual British weddings. The other location they pointed out was the Indian wedding photography that was carried out in the British History Museum, a very unusual place to host weddings.
To celebrate 300 jobs The Event Guru are offering a limited time offer to the first five bookings in November. The 5 first new customers will get £100 discount on wedding photography packages. The Event Guru provides some very affordable prices and assume this deal will only last for about 1-2 weeks.
About The Event Guru Limited
The Event Guru® is a Limited company based in Hertfordshire. The artistic team specialises in Indian wedding photography and cinematography. The Event Guru® is a registered and trademarked in UK and has been established since 2003. The British-based firm provides services mainly for Asian weddings, engagements, parties and corporate events. The Event Guru® has over 15 years experienced and have covered many different types of weddings, including Asian, Indian, Sikh, Hindu, Muslim, English and mixed weddings. Sam Vasani, the founder and main wedding photographer of The Event Guru®, have created a team of professionals so customers only need one point of contact. The Event Guru's wedding photography is captured using a documentary style, capturing the moments and emotions in their true nature. The latest artistic work can be found at The Event Guru blog. Our professionals are always discreet during wedding ceremonies and will never stop a priest from conducting his duties to take photos as this would ruin the natural moment. Most importantly, weddings are a religious occasion and this should always be respected when doing photography.