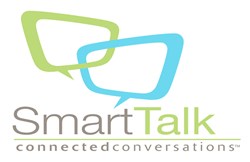 When I walk out after an evening of comradery, friendship and inspiration, I feel like a happy and fulfilled woman, and want to share it with others.
Des Moines, Iowa (PRWEB) October 31, 2013
What do Dr. Ruth Westheimer, Vy Higginsen, Jordan Loyde Bookey, Bette Midler, and Delilah all have in common? They will be sharing their stories, hardships, triumphs, and lifetime achievements for central Iowa audiences as part of the 2014 SmartTalk Connected Conversations series at the Des Moines Performing Arts.
From January through May, this monthly celebrity-based spoken-word series, SmartTalk Connected Conversations™, connects audiences with the most intriguing and influential female speakers of today in an intimate theatrical setting. The 2014 line up is:
Dr. Ruth Westheimer
An Evening with Dr. Ruth: Life in a Man's World
January 14, 2014 7:30 p.m.
Get ready to laugh and learn with Dr. Ruth, who helped to pioneer the field of media psychology.
Vy Higginsen
Seeing No Limits
February 11, 2014 7:30 p.m.
Vy Higginsen has had a number of first in her life while being a New York City radio personality, Ebony salesperson, Broadway producer, minister and one-of-a-kind speaker.
Jordan Lloyd Bookey
The Human Touch in a World of Technology
March 27, 2014 7:30 p.m.
Des Moines native Jordan Lloyd Bookey is Chief Mom and founder at Zoobean.com, which curates book and app selections for children. Previously, she headed K-12 Education Outreach for Google.
Bette Midler
An Intimate Conversation with Bette Midler
April 28, 2014 7:30 p.m.
Grammy, Golden Globe, Emmy and Tony Award winner, the "Devine Miss M" is still going strong. Get up close and personal with one of the world's most famous personalities.
Delilah (Rene)
The Women We Come From
May 10, 2014 7:30 p.m.
With her distinctive story-telling and sympathetic listening, Delilah is the most-listened-to woman on radio. In addition, she cares for her 13 children, has written three books, runs the Point Hope Foundation making her a rarely available speaker.
To purchase tickets or for more information, call the Des Moines Performing Arts Box Office at (515) 246-2300 or by visiting http://www.smarttalkwomen.com. Additional information is available on Facebook at http://www.facebook.com/SmartTalkDesMoines.