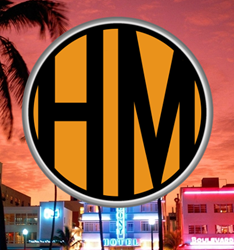 "Web applications have essentially moved one step forward and two steps backwards," stated Sumit Siddharth. "The reliance on APIs, web services, and app-to-app communication have created new vectors for attack."
MIAMI BEACH, FL (PRWEB) October 31, 2013
Professional hackers and information security experts will congregate at the Holiday Inn Oceanfront Hotel on December 5 - 7, 2013 for the Winter Hacker Festival presented by HackMiami. For the first two days, a comprehensive training seminar entitled "The Art of Injection Exploitation" will reveal the latest transformation of web application attack methodologies, such as SQL injection, XML/XEE injection, and API attack methods. Attack methods such as these are used to pilfer sensitive financial data such as credit card numbers, passwords, and bank account information.
The course is taught by the world renowned Summit Siddharth, who has authored several books on the topic of SQL injection has taught classes on web application exploitation at some of the most prestigious hacking conferences around the world.
About "The Art of Injection Exploitation" with Sumit Siddharth
"Web applications have essentially moved one step forward and two steps backwards," stated Sumit Siddharth. "The reliance on APIs, web services, and app-to-app communication have created new vectors for attack."
"These risks are increased when combined with new vectors created by HTML5 and reliance on experimental third party libraries," stated Alexander Heid, president of HackMiami and Winter Hacker Festival organizer. "Mobile devices with limited processing power are forcing developers to use minimal amounts of code to keep apps lightweight, and many times apps will automatically trust input because it is presumed safe if it originates from another application. This is a dangerous presumption that can lead to both application and device compromise."
Students of the training course will receive two days of comprehensive instruction in a hands-on environment that will familiarize them with the tools, techniques, and methods used by attackers in the wild. Students will leave the course understanding the both the theory and practical execution of injection exploitation concepts.
Students who purchase the training course also receive complimentary VIP access to the CTF tournament and concert.
The day after the training, students will receive VIP access to the CTF Hacking Tournament taking place on December 7, 2013. The hacking tournament is part of the Kommand && Kontroll series by Rod Soto.
The Kommand && Kontroll CTF series has been described as one of the most realistic hacking simulations ever designed, with an array of exploitable vulnerabilities that emulate real world scenarios ranging from basic web application attacks to advanced simulated SCADA based critical infrastructure takeovers.
The K&&K CTF has been featured at hacking conferences nationwide and has been the subject of mainstream media coverage, such as the recent Rolling Stone article "Geeks on the Frontline."
Following the K&&K hacking tournament, Winter Hacker Festival will finish off with a netcore hiphop concert, featuring underground internet artists Project Pat, Lil Wyte, Dual Core, and YTCracker.
Buy your tickets soon, once tickets are sold out, they are gone. Admission is available through pre-sale only, no sales will take place at the door or the day of event.
Event: "The Art of Exploiting Injection Flaws" - SQL injection training with Sumit Siddharth
Dates: December 5 & 6, 2013
Venue: Holiday Inn Miami Beach Oceanfront Hotel
Address: 4333 Collins Ave Miami Beach, FL 33140
Time: 8am – 5pm both days
Event: Kommand && Kontrol CTF Hacking Tournament and Live 'Netcore Concert
Date: December 7, 2013
Venue: Beaches Bar and Grill
Address: 4299 Collins Ave Miami Beach, FL 33140
Time: 1:00 pm - doors open
About Winter Hacker Festival 2013
The HackMiami 2013 Winter Hacker Festival will take place from December 5 to December 7, 2013. The festival seeks to bring together the brightest minds within the information security industry and the digital underground for three days of exclusive hacker training, an intense 'capture-the-flag' hacking tournament, and a live concert with some of the best underground hip-hop the internet has to offer..
Location
HackMiami is the premier resource in South Florida for information security services such as vulnerability assessments, penetration tests, training seminars, and Capture the Flag 'CTF' hacking tournaments.
HackMiami is made up of experienced information security professionals that have years of experience working with large corporations, governments, and small businesses. Members of HackMiami are on the cutting edge of vulnerability research and regularly present at local information security group meetings and international hacking conferences.