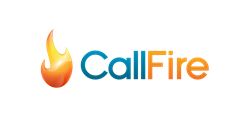 Become a trusted and engaging retail brand with mobile technology!
Santa Monica, CA (PRWEB) October 31, 2013
Retail brands wanting to become more than just a place to purchase products and services, aiming instead to become a trusted and engaging company with which to build a relationship, find that developing mobile marketing campaigns is a crucial element of their brand development strategy. Connecting with customers across channels in intimate ways is offered most efficiently through mobile marketing tactics, such as CallFire's Cloud Call Center, IVR, Voice Broadcast, Call Tracking and SMS texting solutions.
With more than 98% open rate, text messages are quickly become integral in marketing and communication methods for retail companies, both large and small. Special offers, event announcements, and a plethora of other customer retention and acquisition strategies are offered conveniently via text marketing. But advertising isn't the only important aspect to effectively running a retail organization; managing vendor and customer accounts can also be a tedious task. CallFire's telephony products help keep customers' accounts up to date by streamlining the collections process. Find out during the webinar how CallFire's services can be tailored to specific needs in the retail industry, from getting customers to pay past due balances to successfully launching customer referral programs.
CallFire has drawn on years of experience working with well-established retail companies, stores, and brands to offer this unique weekly webinar series. The Retail Webinar Series (November 4-18, 2013) focuses on mobile products that have proven results with retail stores all across the country – Voice Broadcast, SMS Texting, Cloud Call Center, Call Tracking, and IVR. Each webinar will demonstrate a specific product and its endless uses to help grow and sustain business.
The days of expensive mailers and print ads are diminishing. Using CallFire's mobile marketing solutions to promote products and services has not only proven to increase sales, but also to save money in the process, making profit margins much more attractive. CallFire tailors its bi-monthly webinar series to a specific industry every other week. And attendees who create their own campaign after listening to the webinar will receive a free promotional prize for free.
CallFire's team of sales and operational specialists will go over how to create campaigns with various products that offer streamlined solutions for business development, customer engagement, and client retention. And they'll present how this can all be done at an affordable price with no monthly or yearly subscription fees.
Retail store owners will learn how to:
1. Create a marketing campaign focused on a particular customer offer
2. Use text and voice broadcasting to collect past due balances
3. Develop a strong Opt-In campaign for new and potential consumers
4. Send thousands of Voice Broadcasts and SMS Text Messages instantly
5. Learn how to build an IVR or phone tree to make communication more efficient
6. Track and analyze the effectiveness of each method in your marketing campaign with Call Tracking
Find out during our webinar how CallFire can be tailored to your specific needs. CallFire, an Inc. 500 company, has demonstrated its versatile and affordable technology as a leader in the cloud telephony industry serving thousands of customers in insurance, sales, marketing, government, non-profit, politics, and in many more enterprise level applications.
About CallFire: Since 2004, CallFire has simplified telephony, making sophisticated, carrier class telecom capabilities available through an affordable, easy-to-use GUI and API platform. Any business, from start-up to enterprise, can reach its customers on any device, using text messaging or voice, with CallFire's massively scalable, cloud telecom platform and SMS gateway. CallFire products include Voice APIs, Business Text Messaging, Voice Broadcast, Local Phone Numbers, Toll Free Numbers, IVR, Power Dialing for agents and more. Call analytics enable CallFire's 100,000 users to reach customers more often using call tracking, virtual phone service, dialers, and mobile messaging.