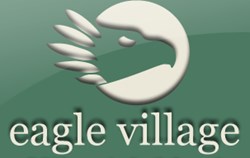 Hersey, MI (PRWEB) November 01, 2013
This exciting football game is at Noon on November 2, 2013 at Top Taggart Field against Wayne State University. It is also a game dedicated to children and families. Eagle Village will be featured to encourage education, awareness and action when it comes to keeping children safe in our communities.
It is "Kid's Day" at the event and any children who come dressed in their Halloween costumes get in free. There will be half-time activities and Eagle Village's MAX climbing tower will be on site for a taste of adventure before, during and after the game. Information about Eagle Village and the services they offer families in Michigan will be available throughout the game as well.
Jon Coles, Ferris State Athletic Director commented, "At Ferris State, we know we have an obligation to give back to the community that provides us with so much. Our student athletes are exceptional students, role models, gifted athletes, and tremendous ambassadors for our institution. We try to put them into the community providing service and engagement as often as we can. It's an honor to partner with Eagle Village."
The goal is to make this a state-wide drive to turn Victims to Victors and Change Tomorrow Together. Attend one or all of these exciting games and be part of the change. For information about or to schedule future Victims to Victors athletic games (basketball, wrestling, etc.), contact Eagle Village.
Eagle Village is a non-profit family treatment center providing Intervention Services and Camps, Residential Treatment, Foster Care and Adoption services for all counties in Michigan. If you know of a family in crisis that may benefit from these programs contact Eagle Village at 231-832-2234 http://www.eaglevillage.org, Facebook, Twitter and YouTube.