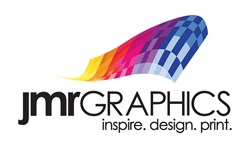 Central Islip, NY (PRWEB) November 01, 2013
Nationwide car wraps manufacturer, JMR Graphics, comments on automotive company BMW's new illuminated outdoor advertising campaign, featuring its new BMW i3.
According to the October 29, 2013 article published by The Drum titled "BMW unveils illuminated outdoor ad to promote electric i3 model," automotive company BMW created an outdoor advertising campaign to celebrate the launch of their new electric BMW i3 model that uses illumination to draw in potential consumers.
The campaign consists of posters that feature a 'Halo' lighting technique that creates an after-dark glow effect. Key eco-friendly features of the newest BMW model will be illuminated in order to highlight the sustainable attributes of the car.
Laura Stead, launch and brand manager, marketing communications at BMW, elaborates on what the company wants to see as a result of this campaign. "We wanted a creative campaign that turned heads, while clearly and simply communicating the core features, pioneering technology and innovative design of the BMW i3."
Chris Hicks, senior project manager at Posterscope, the company that worked in conjunction with BMW's creative agency, says the illumination factor is what makes this campaign stand apart from others. "Eye-catching lighting techniques make the specials stand-out on autumn evenings and the novel printing process really highlights the contrast in the creative," he says. "It's another great example of how special build production techniques can cleverly convey the key messages of a campaign."
TJ Pannell, a representative of JMR Graphics, a nationwide car wraps manufacturer, says incorporating that extra touch to a campaign is imperative to creating impressions on potential consumers. "Something as simple as strategic lighting is what could make a passerby remember your advertisement before your competitors," he says. "BMW will see great success from this campaign. Not only because it is outdoors, which automatically increases an advertisement's reach but because it conveys their message in a simple but memorable way."
JMR Graphics is an award winning Nationwide 3M Certified Manufacturer of Graphics for over a quarter of a century. We specialize in branding companies through Fleet Graphics, Vehicle Wraps, Architectural Wall Graphics, Promotional Window Clings, Floor Graphics, Event Signage and much more. We offer a variety of 3M Graphics Films, which are specially designed for most surfaces that require a changeable, short and long-term application. Our exceptional "Turn Key Service" is backed with a 3M MCS Warranty to give you peace of mind when you need optimum performance for the intended life of your graphics. With our state-of-the-art, cutting-edge facility we inspire our clients by providing creative design, custom-printed graphics and handle a network of nationwide installers. JMR Graphics provides expert capabilities and capacities needed to meet any graphic challenge.
#####