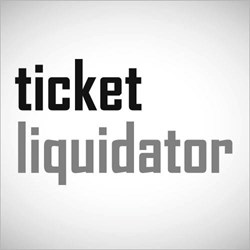 Bryan will cap off a stellar year with two American Music Award® nominations and three CMA Award® nominations including one for Entertainer of the Year for his number one charting album "Tailgates & Tanlines."
South Windsor, CT (PRWEB) November 01, 2013
Fans who missed out on Luke Bryan's Dirt Road Diaries Tour which wrapped this week will have another chance to see this critically acclaimed Country Music performer when he sets out on the That's My Kind of Night tour in 2014. Bryan will cap off a stellar year with two American Music Award® nominations and three CMA Award® nominations including one for Entertainer of the Year for his number one charting album "Tailgates & Tanlines." Bryan's latest album "Crash My Party" was released on Aug 13. Luke Bryan tickets for select dates on the That's My Kind of Party tour go on sale this Friday, Nov 1, and the first leg of the tour kicks-off on Jan 16 in Columbus, Ohio. Special guests Lee Brice and Cole Swindell will open for Bryan. Fans can search for Luke Bryan tour dates on TicketLiquidator.com.
All trademarks remain property of their respective owners. TicketLiquidator.com does not claim any right or ownership to any of the names contained in this release. These names are strictly used for descriptive purposes and do not imply an endorsement or partnership.
###
Ticket Liquidator® is a leading online ticket marketplace for tickets to popular live entertainment events throughout the United States and around the world. Since 2003, Ticket Liquidator® has provided ticket buyers with access to a selection of premium event seating inventory that now totals more than $1Billion. With customer service available seven days a week, PCI and SSL security certifications and our Worry-Free 125% Guarantee and Safety Net Program, Ticket Liquidator® ensures that ticket purchases can always be made with confidence.