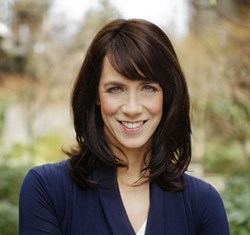 Albuquerque, NM (PRWEB) October 31, 2013
Leverage Legal Group Founder and CEO Jessica Eaves Mathews served as final judging committee chair for the 10th Annual Stevie® Awards for Women in Business, the world's top honors for women entrepreneurs, executives, employees, and the organizations they run. Finalists were announced October 10th, and the winners will be announced on Friday, November 8th.
The Stevie Awards for Women in Business are produced by the creators of the prestigious American Business Awards and International Business Awards. The Stevies are widely considered to be the world's premier business awards.
More than 1,200 nominations from organizations of all sizes and in virtually every industry were submitted this year for consideration in a wide range of categories, including Entrepreneur of the Year, Executive of the Year, Company of the Year, Mentor of the Year, Women Helping Women, and Communications Campaign of the Year, among others.
Jessica Eaves Mathews previously accepted the Gold Stevie® at the 2012 Women in Business Awards for her company Leverage a Lawyer and a Silver Stevie® for herself in the Female Entrepreneur of the Year category for Business Services with 10 or Less Employees.
This year's Gold, Silver and Bronze Stevie Award winners will be announced at an awards dinner at the Marriott Marquis Hotel in New York City on Friday, November 8. A new feature at this year's event will be the Top 5 Awards, featuring the presentation of new Grand Stevie Award trophies to the five organizations that submitted the best collection of entries to this year's competition.
Details about the Stevie Awards for Women in Business and the list of Stevie Award finalists are available at http://www.StevieAwards.com/Women.
About Jessica Eaves Mathews
Jessica Eaves Mathews is America's Advocate for Women in Business®, an award-winning entrepreneur, intellectual property & business lawyer, best-selling author, sought-after speaker, and leading authority on helping women entrepreneurs and executives step into their power and create a brilliant business, career and life on their own terms.
She is the co-author of the #1 Best Selling book, Wonder Women: How Western Women Will Save the World, has been featured on MSNBC, Oprah Magazine, Forbes.com, NBC, Oxygen, Allure Magazine, and is the Silver Stevie® award winner for Female Entrepreneur of the Year 2012. Jessica received the 2013 Top CEO Award for Business Services from Albuquerque Business First.
Jessica has spent her legal career representing all types of businesses from solopreneurs to Fortune 500 companies. Before launching her own firm, she was the head of litigation and compliance for Paul Allen, the co-founder of Microsoft.
Jessica is the founder and CEO of Leverage Legal Group®, the premier, global intellectual property and business law firm for the new economy. Jessica's team of exceptional, experienced attorneys provide world-class, flat fee legal services, virtual general counsel and in-sourced legal services to companies of all sizes. The firm's award-winning, entry-level program, Leverage-a-Lawyer®, provides budget-friendly, flat-fee legal services, information and education for first-time business owners or start ups, who don't yet have the budget for full-blown legal counsel.
She is founder and CEO of several other companies, including Grace & Game® and Untoxicating Beauty®. She is an adjunct professor at University of New Mexico Law School, a member of the New Mexico Economic Development Council, co-founder and Chief Legal Officer for The Virtual Accelerator™, a virtual business accelerator for startups, and co-founder of Hautepreneurs™, the Premier Peer Network for New Mexico's Women Entrepreneurs.
Jessica is available for keynote speaking engagements and media appearances. For more information, contact media@jessicaeavesmathews.com.
About the Stevie Awards
Stevie Awards are conferred in four programs: The International Business Awards, The American Business Awards, the Stevie Awards for Women in Business, and the Stevie Awards for Sales & Customer Service. Honoring organizations of all types and sizes and the people behind them, the Stevies recognize outstanding performances in the workplace worldwide. Learn more about The Stevie Awards at http://www.StevieAwards.com.