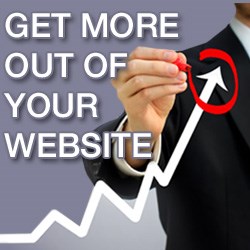 Website owners will want to address the most important items necessary for attracting, engaging, and converting prospects into viable customers.
Safety Harbor, FL (PRWEB) October 31, 2013
There some key elements to effective content optimization that should not be overlooked. With the sheer volume of websites that companies are in competition with, business owners will want to do all they can to tip the scales to their advantage. To do this, website owners will want to address the most important items necessary for attracting, engaging, and converting prospects into viable customers. To accomplish these three critical steps, the business owners will need to balance psychology, design, and strategy. The following list of five key areas of focus, will help business owners accomplish their goals increase business.
Tip #1: What is being said, created or presented that positions you or your company as an Expert or Trusted Advisor? This question should be at the core of each company's content creation plan. One of the critical factors for a company's marketing success is what information or content are they offering to their target markets?
A company's content creation plan can be one of the biggest differentiators between themselves and their competition. We live in the "information age" and search engines, or organizers of information like Google, are household names. It stands to reason companies producing Quality Content will stand out over and above their competitors because of the very nature and structure of these information indexing organizations.
Tip #2: Is the website catching the prospects' attention within the first 7 seconds of their arrival to the website? Does the company website balance content that distinguishes them or the company as a Trusted Advisor? Does that information clearly identify that the website addresses the prospect's needs.
As a majority, our attention spans are short, and we are all overwhelmed with large volumes of information daily. The business owner must present their information in a condensed and precise way, as to quickly grab the prospect's attention and keep them engaged long enough to continue to deliver the information they want them to receive.
Tip #3: What Social Proof does the website offer to back up the website's position of authority and to add creditability to the claim that the site promotes what they needs? Does the company website use any of the following:

Testimonials
Awards
Ratings & Rankings
Credentials
Publications By You
Publications About You
Media Appearances
Client Lists
These items of social proof will go a long way in establishing trust with many tentative or apprehensive website visitors. Another powerful tool to establish trust with site visitors is to offer an educational or value-added downloadable material that helps them gather the information they are looking for.
Tip #4: Call to Actions. If the company has implemented the previous tips, they have spent considerable time and resources developing and promoting their website. When people visit the site and start to learn about what the company has to offer, the next step is to present the site visitor with a compelling and powerful call to action.
This could be how the educational download was presented. It could also be as simple as a contact form or to drive the prospect to call the company. Website owners will want to encourage or entice the prospects to "take an action" that will result in an exchange of contact information and communication. Once that has been initiated, more than half the battle of gaining a new customer has been accomplished.
If there are plans to ask a website prospect to fill out a form, a good rule of thumb to ask oneself if the offer or resulting information is worth the prospects time and privacy to answer the form questions.
Tip #5: The final tip we would like to suggest and encourage is to ensure that business owners are tracking, measuring and analyzing the website traffic data they have available to them. This will allow the site operator to get real-time feedback on their content, the structure of the site and how the information and Call to Actions are being presented. It will tell the business owner how effect the site is as a whole, as well as, the effectiveness of individual pages and offers.
Without this freely available information, the business owner is in the dark and can't make informed decisions and course adjustments. One of the best platforms for this tracking information is Google's free Analytics. There are also tons of support materials explaining and offering best practices for getting the most out of your analytics.
The P3 Agency makes itself available to help business owners get answers and implementation plans to their questions. P3 also offers a helpful downloadable Website Evaluation Worksheet that business owners can use to gather their content to structure an effective website.