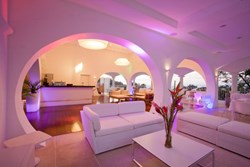 (PRWEB) October 31, 2013
There is nothing that so easily sours a perfect vacation as an accident or theft. Yet—most accidents and thefts are easily preventable with sensible measures. Manuel Antonio, Costa Rica, is no different from any other popular tourist destination in these regards. The Shana Residences—Manuel Antonio's most charming (and safe) vacation rental condos—offers tips on how to best have a safe AND enjoyable vacation:
Petty Theft:
Like it or not—petty theft is a reality in any popular tourist destination. While the incidence of violent crime is much lower in Costa Rica than in the U.S., opportunistic theft is fairly common. If travelers use sensible measures, and the likelihood of getting valuables stolen is dramatically decreased. Don't leave your valuables lying around unattended in public areas—ie at the beach, around a public pool, in a restaurant, or at the vacation rental. Avoid bringing unnecessary items along with you—such as expensive watches and jewelry. Be aware of your surroundings, and the people you interact with. At least 50% of petty thefts are via a connection made somewhere on your trip.
Ocean Safety:
Be aware of currents and rip tides. A rip tide forms when two long-shore currents collide, and the only place for the water to go is out to sea, creating a current which can sometimes be impossible to fight. From the beach, rip tides appear as turbulent swaths of sandy water. If caught in a rip current—don't fight it! Swim parallel to the shore until you are well out of the current, and then back to shore.
Driving:
Driving continues to be the most dangerous form of transportation—and this is also true in Costa Rica. While the traffic laws are very parallel to those in North America, the roads in Costa Rica can sometimes be treacherous due to dilapidation and lack of markings. Avoid driving at night, if possible, when the lack of reflectors and painted lines in some areas makes it difficult to see the edges of the road. Also—don't leave your valuables unattended in a parked car; this is one of the most common forms of petty theft.
Hotels and Vacation Rentals:
Hotels and vacation rentals tend to be relatively safe environments—however petty theft can occur. There are safes in the rooms for a reason—use them. Avoid inviting the local tour guide, waiter or other people you meet into your vacation rental; this is also a common form of petty theft.
Earthquakes:
Costa Rica is a highly seismic zone, and there are dozens of small tremors each year. While this may sound daunting, seismologists agree that many, small tremors help to prevent the infrequent, large ones. Be aware of your escape route in your vacation rental or hotel. If you should feel an earthquake, remain calm and get outside to an open area. If you don't know what the 'Triangle of Life' is: Do yourself a favor, and Google it!
Snakes, Spiders, Crocodiles and other Nasty Beasties:
In truth—the local animals in Costa Rica should be the least of your concerns. There are plenty of creepy crawlers, but the incidence of snake, scorpion or spider bits is very low. Avoid swimming in estuaries and river mouths and you'll avoid crocodiles. Mosquitoes (and the risk of dengue fever) tend to come out at dusk—so close your doors, and apply repellent, if necessary.
In the end—prevention is the key. As they say in Costa Rica: 'Mas vale prevenir que lamentar!' (Better safe than sorry!)