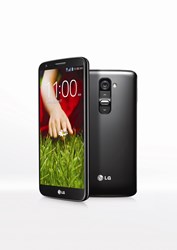 This year our top electronics list runs the gamut, from the best in smart phones, from LG and Apple, to the best TV we've ever seen, from Samsung.
Yonkers, NY (PRWEB) November 01, 2013
Consumer Reports today revealed its second annual list of Ten Top Electronics. Selected from among the thousands of electronics CR tested in the past year, the ten standout products were chosen because each pushes technology or performance to new heights.
"This year our top electronics list runs the gamut, from the best in smart phones, from LG and Apple, to the best TV we've ever seen, from Samsung," said Glenn Derene, Electronics Content Development Team Leader for Consumer Reports.
The full Consumer Reports Ten Top Electronics list can be found online at ConsumerReports.org and in the December 2013 Consumer Reports Annual Electronics Issue, which is on newsstands now. Product highlights from this year's list include:

Brilliant smart phone. LG G2, ($0-$200 w/2 yr. contract). This phone has a stunning 5.2-inch display and a battery that doesn't know when to quit. The power/volume button cluster is on the back, under the camera, a design LG considers more ergonomic and intuitive than the usual top or side mount. You can count on smarter shortcuts for common tasks, such as auto answering when you hold the phone up to your ear. The ultrasmart camcorder can stay focused on your subject in interesting new ways.
Best TV yet. Samsung KN559C OLED TV, ($9,000). This 55-inch model, with its eye-catching curved screen, is one of the first to use OLED (Organic LED) technology, which combines the best attributes of plasma and LCD TVs but has none of their shortcomings. Incredibly deep blacks, superbright images, vibrant colors, and strong contrast make images jump off the screen. Throw in unlimited viewing angles, great energy efficiency, and an ultrathin design and you have the best TV Consumer Reports has ever seen.
Top-notch tablet. Amazon Kindle Fire HDX, ($230). The latest Kindle has one of the highest-resolution 7-inch displays available, great for watching videos and reading books and magazines. New X-Ray features let you dig deeper into the videos you watch and the books you read. For example, you can find all of the songs that play during a movie and jump to the spots in the flick to listen to them. Songs you buy from Amazon come with all of the lyrics. CR hasn't fully tested the Kindle Fire HDX yet, but prior versions were top-rated, and this one looks promising.
The Smallest SLR. Canon EOS Rebel SL1, ($750). This camera is almost as small and light as many mirrorless, SLR-like models but offers all of the benefits of a full-fledged SLR, including a through-the-lens viewfinder and a wide choice of compatible lenses. Plus this Rebel has very good image quality, is easy to use, and has a very good LCD. The price includes an 18-to 55-mm kit lens.
The Annual Consumer Reports Electronics Issue is available on newsstands now and online at ConsumerReports.org. The issue features 30 pages of holiday gift buying advice and Ratings and reviews of more than 600 of the hottest electronics products including tablets, laptops, smart phones, e-book readers, digital cameras and camcorders, headphones, streaming media players, and home-theater systems.
Consumer Reports is the world's largest independent product-testing organization. Using its more than 50 labs, auto test center, and survey research center, the nonprofit rates thousands of products and services annually. Founded in 1936, Consumer Reports has over 8 million subscribers to its magazine, website and other publications. Its advocacy division, Consumers Union, works for health reform, product safety, financial reform, and other consumer issues in Washington, D.C., the states, and in the marketplace.