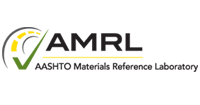 Richmond, VA (PRWEB) November 01, 2013
Timmons Group, an ENR Top 500 Design Firm and leader in multi-disciplined civil engineering and professional consulting services, received their most recent accreditation, the American Association of State Highway and Transportation Officials (AASHTO) certification. This, in conjunction with an audit and acceptance by the Army Corps of Engineers Materials Testing Center (MTC), qualifies Timmons Group to conduct construction material tests for the U.S. Army Corps of Engineers. Timmons Group is excited to add these accomplishments and organizations to their list of credentials.
In order to meet the AASHTO accreditation standards, Timmons Group's laboratory had to have personnel and quality management systems that met the individual requirements for AMRL (soil) and CCRL (concrete), successfully respond to items noted during the lab assessments, accept regular scheduled on-site assessments by AMRL and CCRL, and actively participated in the applicable proficiency sample programs provided by these agencies. Timmons Group's appearance on the Army Corps of Engineers validated laboratories list is reliant on the AASHTO accreditation.
About Timmons Group
Timmons Group is a multi-disciplined engineering and technology firm recognized for nearly twenty years as one of Engineering News Record's (ENR) Top 500 Design Firms in the country. Timmons provides civil engineering, environmental, GIS/geospatial technology, landscape architecture and surveying services to a diverse client base. The Hampton Roads office is located in Virginia Beach with regional offices throughout Virginia and North Carolina. For more information, visit http://www.timmons.com.