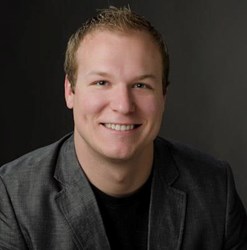 Our motto is excellence: Your success is our success!
Austin, TX (PRWEB) October 31, 2013
Leading Austin Web Design company digITech Web Design is offering a fifty percent discount on all of their website design packages for the week of October 31 - November 7 in lieu of Halloween. Company founder Darryl Stevens stated via email "There are going to be no tricks, only treats this Halloween as we offer 50% off retail price for all website design packages"
digITech Web Design is a well-known, highly visible website design company based in Austin, Texas that has been recognized for their work with The University of Texas at Austin, The State of Texas, and UFC World Champion BJ Penn. They specialize in creative web design, search engine optimization and internet marketing nationwide. Their website states that their companies goal is to "Empower their clients to be more successful and grow their business through creative web design and internet marketing." They also offer a variety of other Austin Web Design Services as listed on their website.
While speaking with the Founder and CEO of digITech Web Design, Darryl Stevens, he stated, "Our motto is excellence, we pride ourselves in delivering excellence in everything that we do! We are a proven, honest and reliable local website design firm built upon strong core values of integrity and we always put our customers first, your success is our success." The company's website states that this special will be running through November 7. They are also offering discounts on their Mobile application development throughout the week.
Company: DigITech Web Design
Address: 7703 N. Lamar Blvd. Suite 510
City: Austin
State: TX
Zip code: 78752
Telephone number: (512) 653-3003