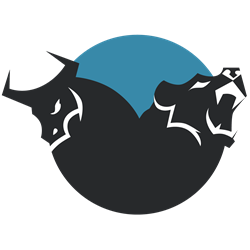 New York, NY (PRWEB) October 31, 2013
Since launching in July 2013, the membership of StockViews has rapidly expanded. To date, the site has registered over 16,000 ratings from a base of over 1,300 analysts, investors and members. As Wall Street struggles to retain relevance and influence in the Internet era, a new generation of investors will challenge existing institutions. StockViews is a project designed to give these investors and analysts a credible platform to shape the debate and influence markets.
Responding to demand from members, StockViews has put resources into increasing the number of stocks covered by the platform. To this end, StockViews today added the contents of the S&P 600 SmallCap Index to the site. This is in addition to the existing coverage, which includes the S&P 500, S&P 400 MidCap and Nasdaq 100. Members are now able to provide ratings on over 1,650 stocks. Plans for next year include expansion in to Canadian and UK stocks.
A number of other developments are in the pipeline for the remainder of the year. November will see the launch of "StockViews Campus", an educational resource aimed at serious investors. This interactive "Campus" is intended to arm investors with the skills and knowledge needed to make sensible investment decisions. The first course, currently in development, will relate to the teachings of Warren Buffett and Benjamin Graham. Additional courses will cover the investment philosophies of other great investors with proven track records.
While the community is expanding rapidly, the site is committed to ensuring a focus on high quality. The credo of "Integrity, Transparency, Community" will always remain central to the culture of StockViews.
StockViews is a site founded by a group of veteran fund managers, who increasingly saw the power of the web and its communities to shape the direction of markets. Equally, they understood how issues of credibility and noise could impair the development of those voices. StockViews has been designed as a platform to enable these communities.