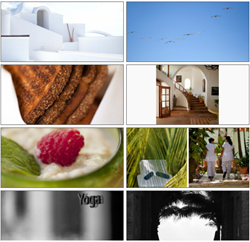 Glimpses from Nichole Sloan Photography is a treasure trove of visual expression!
Atlanta, GA (PRWEB) October 31, 2013
For more than fifteen years, Nichole Sloan has been creating imagery in her singular way of softening the world, opening it up, and creating unguarded moments from which she extracts images of startling clarity and resonance.
Her moments have garnered many accolades from such prestigious organizations as Communication Arts, the Art Directors Club of New York, PDN Photography Annual and Self Promotion awards to name but a few. No matter what the atmosphere, Nichole focuses her attention on the emotion within a moment that is beautiful and real.
Glimpses, an online journal of captured moments, is a fresh expression of Nichole's global travels and visions from all parts of life. Take a peek inside... you will not be disappointed.