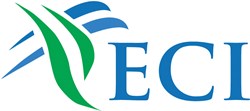 We are looking forward to meeting the automotive specialty product industry's brightest minds and showing them all that we have to offer.
Scottsdale, AZ (PRWEB) November 01, 2013
Electronic Commerce International is excited to announce that the company will be exhibiting at the SEMA Show in Las Vegas, NV, November 5th – 8th, 2013.
The SEMA Show is the leading automotive specialty products trade event in the world. The event showcases the industry's latest products and top professionals, attracting more than 60,000 domestic and international buyers last year alone. The show provides attendees with educational seminars, product demonstrations, networking opportunities and special events.
At the 2013 SEMA Show, Electronic Commerce International will be focusing on introducing attendees to the ECI Financing Solution and 90 Day Same as Cash Programs. Both of these services help automotive service and aftermarket parts merchants with high average tickets attract and sell to more customers by offering them easy payment plans. Interested merchants will be entered in a drawing to win a free ECI Financing Solution set up worth $499, or a rebate of their 90 Days Same as Cash Annual fee worth $199.
"The SEMA Show is a perfect place for us to reach the merchants that will most benefit from our many programs and services, especially our popular financing solutions and 90 Day Same as Cash Programs," said Jim Anderson, CEO of ECI. "We are looking forward to meeting the automotive specialty product industry's brightest minds and showing them all that we have to offer."
ECI's Working Capital Loans will also be a highlight of their exhibition. These loans will be offered to merchants at the show that would benefit from a cash injection to order necessary inventory, equipment and marketing. Companies are often not able to obtain this capital from their banks, but with ECI's Working Capital Loans, businesses are allowed the opportunity to grow and expand at their own pace.
ECI's gift and loyalty program will also be available to help these merchant's reach new customers and keep them coming back for more.
Attending merchants will be shown the importance of becoming EMV (Europay, MasterCard and Visa) compliant with their credit card processing, and will have the opportunity to qualify for an EMV compliant terminal worth $599.
All SEMA Show attendees are invited to visit ECI in the Business Service Section in Booth 33236 at the Las Vegas Convention Center.
About Electronic Commerce International:
For more than a decade, Las Vegas-based Electronic Commerce International has been providing affordable, personalized payment processing solutions to merchants of all sizes in the United States and Canada, so business owners can focus on growing their company. ECI has more value added services for small, medium and large businesses than anyone, like Text Marketing, Business Lines of Credit, Merchant Cash Advance, Gift and Loyalty Program, Mobile Processing, 90 Days Same as Cash and Check Guarantee. ECI prides itself on superior customer service, offering support 24 hours a day, seven days a week. To learn more about Electronic Commerce and their extensive products visit them at http://www.ecistore.com.