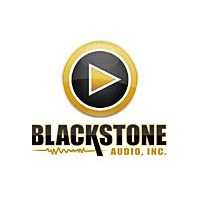 We have a number of high-profile acquisitions coming up throughout the next year, as well as a number of exciting publishing partnerships...Blackstone is now stronger than ever.—Josh Stanton, Blackstone president and CEO
Ashland, OR (PRWEB) November 01, 2013
Late last year, Blackstone Audio was acquired by AudioGO Ltd., based in the United Kingdom, and merged with AudioGO's US branch. After a wild turn of events, Craig and Michelle Black bought back the company on October 8, 2013. They are once again the sole owners of Blackstone, as well as of AudioGO's US businesses, including Chivers and BBC America. This gives Blackstone a combined catalog of more than 9,000 titles.
The split came when the parent company in the UK began experiencing financial problems and saw fit to break away the US division, which was healthy and profitable, providing the Blacks the opportunity to purchase back the company.
Blackstone president and CEO Josh Stanton says, "We have a number of high-profile acquisitions coming up throughout the next year, as well as a number of exciting publishing partnerships that will be announced soon. Blackstone is now stronger than ever, and the future is looking very bright." The employees at Blackstone are thrilled to once again be a family-owned and operated business and to see the culture of the company go back to what it once was.
Since the bulk of the last nine months has been spent integrating the two US companies, no delays in productivity are expected. The company remains dedicated to turning out top-quality audio products and maintaining strong relationships with authors, agents, and publishing partners. The AudioGO brand will be phased out as Blackstone continues to honor its legacy as a first-rate publisher, which has been upheld for more than twenty-five years.
ABOUT BLACKSTONE AUDIO, INC.
Blackstone Audio, Inc., is one of the largest audiobook publishers in the world, offering a catalog of over 9,000 audiobook titles and publishing close to 75 new releases a month. Blackstone provides superior content by acclaimed authors and award-winning narrators available on CD, MP3 CD, and digital downloads on their retail audiobook site Downpour.com, which also carries audio products from other major publishers and offers thousands of new titles each month.
For more information or to schedule an interview please contact:
Josh Stanton, President and CEO, Phone: 541-488-6036, Ext. 1039
Blackstone Audio, Inc. | Downpour.com
Thank you for your interest.