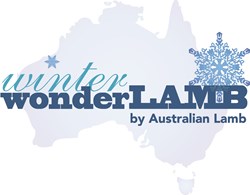 I choose Australian Lamb because it's raised in a sustainable atmosphere and I know that I'm getting good quality meat.
New York, NY (PRWEB) November 01, 2013
This holiday season, New York will be walking in a "Winter Wonderlamb" with a series of in-store promotions, events and a chef competition featuring delicious—and nutritious—lamb from Down Under.
Lamb has long been a staple of Australian diets, served up for holidays, simple family dinners, even an easy bite for lunch. But getting Americans to "have a little lamb" can be a challenge. However, when they do try it, they are pleasantly surprised by the mild and juicy flavor and the ease of preparation, not to mention its myriad health benefits. So Australian Lamb has come up with some exciting ways to introduce Americans to the delicious protein, starting in the center of it all—New York City.
Winter Wonderlamb kicked off at the annual Food Network New York City Wine & Food Festival, as Top Chef contestants and Australian Lamb ambassadors Jeff McInnis and Janine Booth (of the highly-anticipated Alphabet City restaurant Root & Bone) wowed the hungry crowds with their creative takes on lamb. Celebrity chef Elizabeth Falkner (Top Chef, The Next Iron Chef) will also be working with Australian Lamb as a New York City ambassador, featuring Australian Lamb at her Corvo Bianco restaurant and in public appearances.
"I choose Australian Lamb because it's raised in a sustainable atmosphere and I know that I'm getting good quality meat," said Jeff McInnis. "We're excited to show New Yorkers the delicious, flavorful dishes we can create with Australian Lamb."
Next up is a Winter Wonderlamb Chef Competition inviting New York metropolitan-area chefs to showcase their lamb "chops" for a chance to win a ten-day trip to participate as a member of the U.S. Chefs Paddock to Plate Tour to Australia. From November 1 through November 22, chefs can submit an original menu item using Australian Lamb for consideration by a panel of judges. The Judging Panel will then secretly visit the finalists' restaurants to determine the Grand Prize winner. The finalists' dishes will also be posted online for public voting to determine the "Fan Favorite" winner.
The Grand Prize includes round-trip airfare, nine nights lodging and tour visits beef & cattle ranches and processing facilities in Australia; visits to Australia's northeast and southern beef and lamb production regions; and a visit to Sydney to experience Australia's multi-cultural dining scene.
Look for additional in-store promotional events in participating retailers, recipes featured in top local blogs, and Australian Lamb dishes at your favorite restaurants this holiday season.
For more information or to sign up for the Winter Wonderlamb Chef Competition visit http://www.winterwonderlamb.com.
About Australian Lamb
Australian Lamb is all-natural, pasture-raised and free of artificial additives and hormone growth promotants—a pure product of its pure environment. Australian Lamb is available to North American customers in a wide array of minimally processed product lines and cuts. Naturally lean, tender, mild-tasting Australian Lamb is a great addition to any meal occasion, with versatility and flavor that lends itself to many different cuisines.
For more information visit http://www.australian-meat.com.