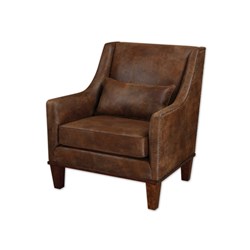 Expect a wider selection than ever before and finishes you won't find anywhere else.
Buffalo, NY (PRWEB) October 31, 2013
Christmas Central, an online store specializing in holiday and home decor, experienced one of its most profitable quarters and is now sharing that profit with its customers. At the beginning of the summer, the company predicted their clientele would want a broader product line in the future. Now, in late October, Christmas Central is announcing that its furniture line will be expanding and available for purchase in spring 2014.
While this Buffalo, NY based retailer already carries over 3,800 furnishing options ranging from patio sets to end tables to foot stools and arm chairs, Christmas Central CIO Nathan Gordon says to "expect a wider selection than ever before and finishes you won't find anywhere else."
"With the success from the summer season, we are able to compete with the big-box stores," Gordon continues. "Thanks to our loyal customers and hardworking staff, we will not only be able to offer a greater selection but for less than those chain retailers -- all while remaining attentive to our customers."
About ChristmasCentral.com
ChristmasCentral.com is a division of Gordon Companies Inc., a family owned and operated business founded in 1977. The company has operated its Cheektowaga, New York flagship store, Dave's Christmas Wonderland, for over 36 years, and is now in its second generation. Gordon Companies, Inc. currently offers over 55,000 unique products through its web store ChristmasCentral.com. Inc. Magazine named it the Fastest-Growing Company in Western New York, and lists it in the Top 5000 Fastest-Growing Companies in America.
For more information, or to schedule an interview with Nathan Gordon, please call Anne Highley-Smith 716-706-0320 ext.275, or email annehs(at)ChristmasCentral(dot)com.