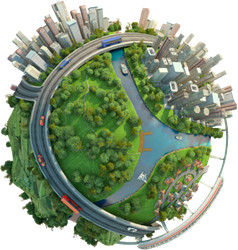 We've proven the concept and the demand is there
Los Angeles, CA (PRWEB) November 07, 2013
Real Estate crowdfunding company Patch of Land™ is taking advantage of higher than expected demand in order to test new geographic markets. After fully funding their last project in just a few days, Patch of Land intends to accelerate their release of new investment offerings. CEO Carlo Tabibi states, "We sold out on our first property much quicker than we were expecting, so we can confidently pre-fund additional opportunities for our clients in new areas that show strong market potential."
Patch of Land is currently offering shares of a residential rehab project in Georgia along with a fix-and-flip property investment in New Jersey that will be released in early November. They are also evaluating investor interest in a wide array of real estate projects based in California, Florida, Indiana and other states. "We offer high returns with investments secured by actual real estate which nobody else is doing," Tabibi states, "We've proven the concept and the demand is there." The investments include residential real estate, multi-unit commercial properties and new office space development.
The company utilizes newly released legislation in order to let individuals invest in secured real estate projects online through a process called crowdfunding. This allows smaller investors to pool their funds with others to make larger projects possible while also diversifying risk. Patch of Land streamlines the process and allows their clients to review properties, sign documents and invest directly through their online portal.
Learn more at http://PatchofLand.com.
About Patch of Land
Founded in early 2013, Patch of Land is a pioneer in the emerging crowdfunding industry. Focused on identifying highly lucrative real estate investments, Patch of Land provides access to these opportunities through their online portal. Investors can choose individual properties to fund and diversify their funds across many different asset classes and risk profiles.