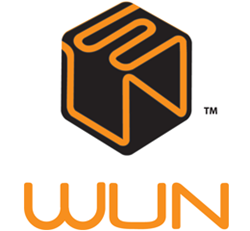 San Doego, CA (PRWEB) October 31, 2013
Fueled by recent successful efforts to re-engage the Global Workspace Association (GWA) Local Member Network (LMN) meetings through North America in 2013, WUN Systems announced today, continued sponsorship of GWA's LMN meetings throughout 2014. Meetings scheduled for 2014 include: Orlando, San Diego, Boston, Philadelphia, Miami, Toronto and Austin.
"GWA's Local Member Networks, provide the perfect forum for workspace professionals to meet, mingle and share best practices," says Dale Hersowitz, CEO of WUN Systems. Hersowitz continues, "We're proud to foster this on-going dialogue with GWA that is to enhance the value workspace providers deliver to their clients."
All LMN's offer different topics and cover workspace trends and the evolving products and services workspace providers deliver to enhance work. Each session will feature a panel of local speakers and an industry expert as moderator. Attendees will enjoy a mix and mingle session, attendee introduction, Subject Matter Expert speech, panel discussion and Q&A wrap-up.
Morning LMM's will offer breakfast, bottomless mimosas, and gift bags sponsored by WUN Systems. Evening events will include appetizers, cocktails and gift bags, also sponsored by WUN Systems.
For more information on GWA's Local Member Networks, or to bring one to your area, please contact WUN Systems at 877-986-2801.
About
WUN Systems provides workspaces with data, telephone systems, VoIP, WiFi, Internet, security and cloud services designed specifically for executive suites in over 80 cities across North America. WUN Systems' voice and cloud-based technology products enable workspace providers to deliver enterprise-grade products and services to executive suite clients. For more information, please call WUN at 877-986-2801 or visit their website http://www.wunsystems.com.