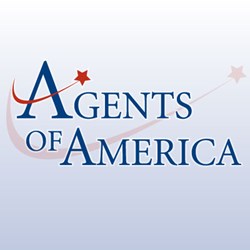 Las Vegas, NV (PRWEB) November 12, 2013
AgentsofAmerica.ORG® (AOA) is excited and pleased to announce it has formed a strategic partnership with Supportive Insurance Services LLC, a nationwide leading provider of licensing services to agents, agencies, adjusters, adjuster firms and insurance companies.
Supportive Insurance Services is a well-respected resource for new insurance agencies, as well as existing insurance agencies looking for assistance with insurance licensing. Whether organizations are looking to expand into new markets or just need help managing all their licenses, Supportive Insurance Services provides cost-effective, efficient service.
In today's expanding world, it is important to be able to sell insurance or adjust claims nationally. With 51 jurisdictions, each having different rules and regulations, it is difficult for agents and adjusters to keep up with these requirements. Supportive knows and understands the licensing requirements in each state and works with each client to obtain the necessary licenses. Once the licenses are issued, Supportive Licensing Maintenance Service ensures that all licenses are up-to-date and in compliance.
"Insurance licensing is a mystery to many organizations," says Barb Donnar, President and CEO of Supportive Insurance Services. "Our goal is to take this tedious, time consuming task off our client's hand so they can focus on more important things, like selling or adjusting claims. Supportive Insurance Services will provide you with all of the information you and your organization need in order to become properly licensed. Our team of licensing professionals will research state requirements to determine all insurance licensing requirements for you. We will also handle all of the forms and submissions required for the insurance licenses you need. Our experience and unparalleled customer service can be a great resource to our clients."
"AOA thru its 'Marketing Resource' platform has created alliances with some of the insurance industry leading service providers. Our primary objective is to help insurance agents manage and grow their business, provide ongoing value to their clients, create more revenue opportunities and help them build and expand their current client base," explained Angelo Gioia, Executive Director of AgentsofAmerica.ORG.
Companies or agencies interested in obtaining additional information should contact Angelo Gioia at angelo(at)agentsofamerica.org or Jeff Brinkmann at jabrinkmann(at)SupportiveIS.com, call 317-257-5734 or visit Supportive Insurance Services.
About AgentsofAmerica.ORG
AgentsofAmerica.ORG is an Insurance Association dedicated to the personal and professional growth of its Insurance Agents & Brokers members and their agencies and a indispensable resource for news, products, services, continuing education, and industry information throughout America. The organization's mission is to deliver the best people, products, information and services to agents all designed to help them manage and grow their business and provide ongoing value to their clients. In addition, it has become the number one resource for connecting insurance agents with industry professionals, support and guidance on Professional Liability Risk Management, Errors & Omissions Risk Management, Loss Prevention & Loss Control, Insurance Agency revenue building products and opportunities. Our motto is, "Bringing the BEST Together." Visit AgentsofAmerica.org information.