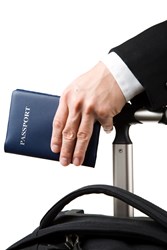 San Francisco,CA (PRWEB) October 31, 2013
The luxury airline segment has never been more ambitious than it is today; this translates to an even more pampered luxury traveler who can also take advantage of competitive prices. Traveling business or first class entails much more than a comfortable reclining seat, world class cuisine selection, or even an extensive variety of media/entertainment. A luxury fare necessitates extra care; an attention to subtle details that others might overlook, and services that exude refinement in all aspects of the trade. Here are five of the world's highest rated business and first class competitors:
Cathay Pacific Airways
Voted airline of the year in 2006 by Air Transport World magazine on its 60th birthday, this airline knows a thing or two about pleasant surroundings. With its base of operations in Japan from the very start, this airliner is the top choice for any luxury flights heading to Asia and especially Hong Kong, where Cathay Pacific's much anticipated opening of its newest first class lounge "The Bridge" will be taking place this week.
Japan Airlines
As a leader in first class comfort since their uprising in 1951, Japan Airlines is an old player in the field of comfort. Opting for flights featuring JAL's new Skysleeper Solo recliners will make anyone a believer; the self massaging leather upholstered seats designed by famous sofa producer Poltrona Frau can recline a full 180 degrees into a full bed configuration. Passengers have a full list of cuisines to choose from after they first decide from which hemisphere their menus came from.
Lufthansa Airlines
This German airliner has set aside industry standards and made its own rules in terms of first class room and comfort by holding about half the amount of seats most other airlines pack in their cabins. Each first class passenger receives their own seat and a six-and-a-half-foot bed for the epitome of relaxation in their automated humidifier equipped cabin (an industry first). Of course it is never hard to forget about Lufthansa's world famous first class lounge in Frankfurt, Germany, which is actually a terminal in its own right.
Singapore Airlines
Having been the first airline company to fly the Airbus A380 in 2006, Singapore Airlines knows how to push the envelope when it comes to innovation. This airliner is famous for its appropriately named "SkySuites" that feature amenities such as private bedrooms, Hollywood style bathrooms, and Connolly leather upholstered armchairs that are paired with their own 23-inch wide LCD screens. Only 12 SkySuits are available on each flight, making them just as scarce as they are exquisite.
Swiss International Airlines
Having long had a strong reputation for courtesy and efficiency, this gentle mannered airliner now has a few tricks up its sleeve. Among many other things the Swiss airliner features industry exclusive seats that use patented air-cushion technology, allowing them to win the "best seat design" award from Global Traveler for years running. The unique seats boast adjustable partitions allowing room to dine for two, all of this inside wood paneled cabins. Other unique features include onboard cameras that let passengers get a live feed of what is both in front and under the plan during flight. Did we mention that they also serve the best chocolate in the world?
Leave all the hassles of finding the perfect airfare to the luxury flight specialists at FlyBusinessCheap.com. Give them a call and be routed directly to one of the 100+ luxury flight specialists available in any one of three office locations in San Francisco, New York, or Chicago.
FlyBusinessCheap.com absolutely guarantees the lowest fares on the market for international first & business class flights and works exclusively with the world's finest airline companies. Look no further for the easiest, fastest, no hassles discount luxury flights on the market.