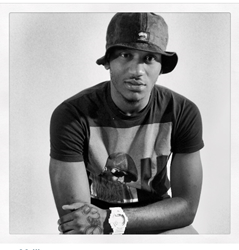 music fans get an extra high when they connect with their favorite artist, outside of the music, and there is no better way to do this than to visually expose the artist in their personal/creative space - Abdel 'Sosa' Russell
New York, New York (PRWEB) November 01, 2013
With seven full length mixtapes, and over twenty one singles on iTunes, Xbox Music, Spotify, and countless other popular music services, indie Hip Hop artist RayBop is in a class by himself, and the independent music scene has never scene a work ethic quite like this.
He has released music at a relentless and consistent pace, since signing with New York City's independent record label MVB Records, in 2011, and has received numerous write ups, including one from the editors at iTunes, calling him a "gifted storyteller".
He bares his soul in many of his songs, but the team at MVB Records said it was time that his fans received a more in-depth look at the artist they've listened to, millions of times.
The mini documentary series will be on YouTube, and will be broken up into several parts, showing RayBop behind the scenes, as he makes beats, freestyle acapellas, talks about his family and his roots, inside the studio recording his next mixtape "Way Before Birth, Long After Death", and much more.
The owner of MVB Records, Abdel 'Sosa' Russell, says "music fans get an extra high when they connect with their favorite artist, outside of the music, and there is no better way to do this than to visually expose the artist in their personal/creative space."
The multi-part documentary will be available after Halloween, on November 1st, on YouTube, titled "Who Is RayBop (Documentary: Episode...)".