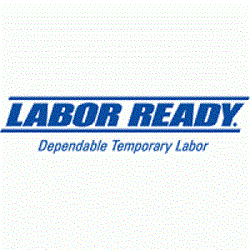 Estimates put that demand between 15,000 and 18,000 unfilled jobs...
Billings, MT (PRWEB) November 01, 2013
When it comes to the Bakken, Harold Hamm, the Oklahoma-based founder and CEO of Continental Resources, has long lead the charge on pioneering what has evolved into North America's most prolific shale oil find. With controlling interest in over 1 million Bakken acres, Hamm's company estimates that Bakken operators are 75% of the way to optimizing this world-class oil play which has driven explosive demand for labor throughout the oil fields of eastern Montana and western North Dakota.
Estimates put that demand between 15,000 and 18,000 unfilled jobs; with a need for another 50,000 jobs to be filled over the next five years. In a country plagued by high unemployment, and significant underemployment, the Bakken web portal company Synergy Station has seized upon an opportunity to meet that need at the upcoming TRAC Energy Expo – 2013 in Billings, Montana from November 5th through the 7th. They have done so by launching a collaborative initiative with Labor Ready, a TRUE BLUE Company, at the upcoming TRAC Energy Expo 2013 on November 7th.
In an effort to develop a more strategic, nationwide recruiting effort, TRAC 2013 will host a special breakout session with Labor Ready on the last day of the trade show, November 7th, to explore the options and opportunities to leverage TRUE BLUE's expansive network of offices throughout the United States, Canada, and Puerto Rico. The conversation will continue over the next several months in an endeavor to develop a nationwide, recruiting-driven virtual job fair slated to launch at the upcoming TRAC Energy Expo 2014 – Winter Base Camp in Sidney, Montana on March 18th & 19th.
TrueBlue, Inc. is the nation's leading provider of blue-collar staffing, operating in more than 800 locations across the United States, Canada, and Puerto Rico. In 2012, TrueBlue connected approximately 350,000 people to work and served approximately 140,000 businesses in the construction, energy, manufacturing, transportation, aviation, and services industries.
TrueBlue companies operate under the various names:

Labor Ready (on-demand, general labor)
Spartan Staffing (manufacturing and logistics)
CLP (skilled construction trades)
PlaneTechs (aviation mechanics and technicians)
Centerline (CDL truck drivers)
While Bakken employers have been successful in recruiting, most Bakken employers continually need quality workers. Synergy Station, the TRAC Energy Expo, and TRUE BLUE seek to meet that challenge by utilizing the massive resources and expertise of Labor Ready, Spartan, CLP, PlaneTechs, and Centerline.
In collaboration, True Blue works with its employer partners to deliver a complete range of skills, talents, and experience that can meet staffing demands. Companies actively working in and throughout the Bakken throughout western North Dakota and eastern Montana are encouraged to join the special breakout session on Bakken Workforce Development at TRAC 2013 November 7th.