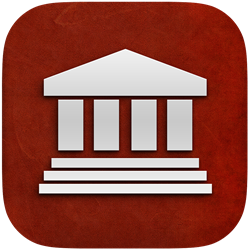 LSATMax utilizes technology in a way to best hone in on each student's strengths and weaknesses.
Venice, CA (PRWEB) October 31, 2013
Following in its own footsteps, constantly releasing unparalleled features and technology to help students optimize their LSAT score, LSATMax LSAT Prep has recently released the new analytics feature of the course. LSATMax utilizes technology in a way to best hone in on each student's personal strengths and weaknesses. The app can now track students through the course, not only breaking down over 7000 questions to help them specifically pinpoint what areas they should focus on, but also showing them their progress throughout the LSAT course.
Over 7000 real LSAT questions are broken down by section and then by type. This way, students can gauge how well they are doing not only on a specific section, but also on a specific question type. The more precise a student can analyze their progress, the better they can work to raise their score. This specialized focus and feedback is simply not feasible in traditional in-class courses or by using a prep book.
As always, LSATMax is each student's personal LSAT trainer; now more than ever with the new analytics feature, the course can help customize each student's lesson plan to best help him or her. Instead of feeling left behind or held back in a canned LSAT prep course manufactured for the median of each class, students can use LSATMax's analytics to tailor-make their lesson plans to hone in on their specific weaknesses and strengths. The advantages of on-demand and live classes have finally been combined into one course, all at a fraction of the cost of other courses.
How often have students wished for more time with their instructor? Now with the analytics feature of LSATMax, they have just that. Not only do they have constant access to LSATMax's world-class instructors, all who have scored in the 99th percentile on a real LSAT and have over a decade of LSAT prep experience, but they are now clad with LSATMax's powerful analytics that will track their progress and transform the app into each student's portable, personal LSAT tutor.