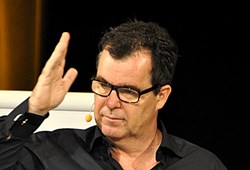 Waiting for capital gains in this kind of market is very risky, since you'll never know if the money you're waiting for will ever come.
(PRWEB) November 02, 2013
"Sellers will continue having a hard time earning from their investment property, if they keep on rejecting creative solutions as a way to solve their property problems," said Rick Otton, the man who introduced creative real estate strategies in Australia.
RP Data's latest Pain and Gain reported that 12 percent out of the 69,390 property sales made during the June quarter did not yield profits for sellers (8 October, 2013). The report added that gross profits in real estate depended on the length of ownership of the seller and that most of the profit losses came from 'lifestyle markets'.
"Waiting for capital gains in this kind of market is very risky, since you'll never know if the money you're waiting for will ever come. That's why a lot of sellers are having a hard time making a profit from houses for sale nowadays," Mr. Otton said in a recent interview about alternative real estate strategies.
"Another mistake that sellers keep on repeating is dropping the price of their property for sale just to attract buyers. This only decreases the value of the property, and pushes the seller to spend more money if he plans to pay-off his old home loans with the profits of the sale," Mr. Otton shared
"One solution which can stop sellers from losing money because of their investment property is through following a 'deposit builder' setup with the buyer," he recommended.
"This kind of deal helps the seller charge the buyer more for his property for sale, but on the condition that he will give the buyer a longer time period to pay for the entire price of the property. This way, the sellers earns a little bit more with just a little bit of patience, and they don't need to use drastic measures just to attract more buyers into their property," he added.
Mr. Otton, however, revealed that it's tough to convince sellers to think of more creative solutions for their property problems, because they've been so comfortable with the old processes.
"It's hard to convince people that what they've been doing is already inefficient with the current market, but the key in changing their minds is showing them how the new process will benefit them right away," he said.
Discover more creative real estate strategies from Rick Otton with his limited edition Power Property Profits Pack. You can log on to http://www.howtobuyahouseforadollar.com/ to sign up for a free copy of the compilation.
About Rick Otton
For over 23 years, property millionaire Rick Otton has built an impressive real estate portfolio using innovative strategies that he has developed – strategies in which transactions are made without the need for traditional bank-type loans.
He constantly refines his techniques as he buys and sells properties through his We Buy Houses business which operates in Australia, New Zealand and the UK.
A gifted speaker and educator, Mr Otton conducts regular one-day free seminars across Australia, which build on the the concepts he shares in his 2012 book 'How To Buy A House For A Dollar', voted by Money Magazine and Dymocks Book stores as one of the Top 10 Most Popular Finance Titles for 2013.
He regularly records and publishes iTunes podcasts via his channel Creative Real Estate.
His innovative low-risk, high-reward approach to Australian real estate investing has been featured in a variety of television programs and magazines, including Today Tonight, Hot Property and Australian Property Investor.
To register for one of Mr Otton's free Australian one day seminars, visit HowToBuyAHouseForADollar.com or phone, in Australia, 1300 888 450.