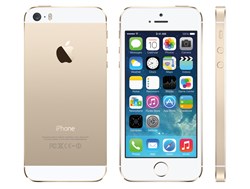 OASAP will be picking a winner randomly each week, and each winner will receive an Iphone 5S.
New York (PRWEB) November 03, 2013
OASAP has so much to be thankful this year and "thank you" for all of the support in 2013. OASAP wants to show its gratitude by holding a campaign of winning an Iphone 5S during Nov. 1st to Dec. 31st.
This campaign is one of the series of giveaways that OASAP will hold for Thanksgiving Day 2013 and Christmas Day 2013.
It's easy to enter the campaign:
1. Follow OASAP on Twitter or Like OASAP on Facebook;
2. Retweet a post on Twitter or share it on Facebook page;
3. Enter the shipping details.
Enter here!
OASAP will be picking a winner randomly each week, and each winner will receive an Iphone 5S. OASAP will send out all the packages before the New Year.
The lucky winners will be notified on OASAP Facebook page, so please make sure you have "Liked" OASAP Facebook Page before entering.
"OASAP fans are young and fashion, they are always on the way to the forefront of fashion; OASAP is willing to perfect their dreams with the generally accepted fashion icon", Mr. Yuki, OASAP Brand Director, explained that why OASAP takes Iphone 5S as the prize.
In addition to the ongoing campaign, a giveaway of a Free Trial is being held for all OASAP fans on the page of http://www.oasap.com/free-trial/. The entries will have a chance to win a piece from a wide selection of Women coats, Denim Jackets and etc.
About OASAP
OASAP is: A High-street Fashion Online store
OASAP Likes to: Deliver fashion & love!
OASAP is a global online store dedicated to high-street fashion by offering various kinds of women's apparel, bags, shoes, jewellery, accessories, beauty products, etc.
OASAP was founded in late 2011, and has already grown to the leader of high fashion online stores. We keep updating products at a high rate every day. Now we update more than 300 new products each week. Those products mentioned definitely belong to the latest fashion trend.