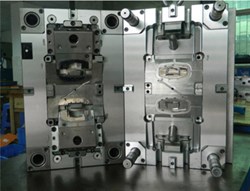 (PRWEB) November 03, 2013
Today, Wuxi Glory Plastics, a well-known company of plastic molding products, has released its fresh plastic cap collection for the French Market, and launched a special offer on all these items. That is to say, the new plastic caps are now provided with discounts, up to 30% off.
So far, Wuxi Glory Plastics has more than 500 customers in over 20 countries. Besides the good customer base, the company has also become one of the leading suppliers in the industry.
According to the CEO of the company, the special offer on plastic cap products is launched to mainly benefit customers from France. It aims to be a one-stop platform for injection molding resellers from all over the world. The company is famous for its high quality products at reasonable prices in the global market. As a market leader, it has introduced the world's latest technology and advanced equipment.
The new selection of plastic caps is available in various styles; each of them is carefully made from good materials. Wuxi Glory Plastics insists on employing qualified workers: professional designers, skilled workmen, kind online staffs and so on. Additionally, it announces new products and launches promotional offers at times. The quality checks at the company's manufacturing area are very strict, so each item from Wuxi Glory Plastics is of top quality.
About Wuxi Glory Plastic
Wuxi Glory Plastic is a China-based supplier operating online through its website plastics-molding.com. The company specializes in providing high end plastic molding products and services at affordable rates. For more details about the company and its latest products, please visit: http://www.plastics-molding.com/Cap_Closure.htm.