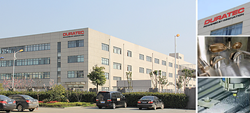 (PRWEB) November 03, 2013
Today, DuratecPlastics.com, a famous China plastic part supplier, has announced its new products online: 30 new plastic designs. According to the CEO of the company, these new products are available at discounts at the company's online shop, up to 31% off. The special offer is valid until Nov. 28, 2013.
This range of plastic designs includes injection plastics, electronic parts, safety plastic parts, plastic gears by injection and so on. They are made according to the diverse needs and requirements of customers dwelling in different parts of the world. In addition, custom made products are provided if needed. All new and old clients can get custom items without extra costs.
"We feel very happy to announce our new products. We believe that we are able to exceed customer expectations this time. We are one of the pioneers in the industry, we know what customers want clearly. We would like to provide our customers worldwide with cost-effective products." The CEO says.
"If you are interested in our product, just visit DuratecPlastics.com. We offer various kinds of related products there." He adds, "Please pay attention that the special offer is valid until Nov. 28, 2013. Don't miss the good opportunity."
About DuratecPlastics.com
DuratecPlastics.com is the website owned by Duratec Industries Ltd. That specializes in plastic injection molding and plastic product assembly. The business is located in Suzhou, which is a major tourist city in China and is considered as beautiful as the paradise. The company owns a modern manufacturing and warehousing facility as large as over 12,000 square meters.
More details at http://www.duratecplastics.com/