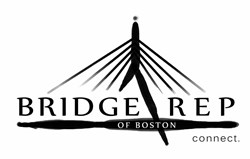 Boston, MA (PRWEB) November 04, 2013
After its lead-off production of "The Libertine" enjoyed critical praise from The Boston Globe and others, Bridge Repertory Theater of Boston continues its inaugural season with a brand new work: not Jenny, a dark comedy by emerging playwright MJ Halberstadt, who earned his MFA in 2012 from Boston University. Halberstadt is also the recipient of the school's Creative Writing Global Fellowship, and his work has been read at the Last Frontier Theatre Conference and the Kennedy Center American College Theatre Festival. For not Jenny, Halberstadt teams up with longtime collaborator Rebecca Bradshaw, who will direct the piece. The two met as undergraduate students at Emerson. Bradshaw became a Bridge Rep Artistic Associate in August 2013, and her directing credits include work with Fresh Ink Theatre, Emerson Umbrella Center for the Arts, and New England Conservatory's Undergraduate Opera Studio.
The cast of "not Jenny" features Philana Mia* (recently seen in "Clybourne Park", SpeakEasy Stage), Amie Lytle (recently seen in "Cat on a Hot Tin Roof", Wellfleet Harbor Actors Theater) and Adam Lauver (IRNE nomination, "Romeo and Juliet", Independent Drama Society). The production team includes Arkansas Light*, Sarah Schneider, Juliana Beecher, Susanne Miller, Olivia D'Ambrosio and Joe Short.
"not Jenny" is an intimate and dark family comedy about estranged twin sisters named Jenny and Not Jenny. (Please note: lower case "n" in the title, upper case "N" in the name!) After thirteen years of excommunication, Not Jenny learns that her mother and sister have been in a car crash. Her mother has died, while her twin, Jenny – the ever-entitled, ever-spoiled, favorite – is now paralyzed from the waist down and confined to a wheelchair. Not Jenny returns home, forcing the sisters to navigate the complicated history they share and the murky recent pasts they don't. Eventually, their younger brother Jimmy joins the action -- a once sensitive and dependent little boy, he now has grudges to bear and secrets to spoil.
Halberstadt became one of Bridge Rep's Founding Artistic Associates after a draft of "not Jenny" introduced him to Producing Artistic Director, Olivia D'Ambrosio. "It's been exciting to work behind the scenes for a company that is so committed to the craft of acting," says Halberstadt, "and now to collaborate artistically with smart, driven actors is a dream." In terms of selecting material for Bridge Rep's first full season, D'Ambrosio explains, "this play jumped out as a great antihero to traditional holiday theatre-fare. Despite the carolers, snowflakes, candles, gifts, and other harbingers of holiday joy, many of us find the season confusing, challenging, and even painful, particularly when it comes to seeing family and other loved ones. Though not intended to be a holiday play," not Jenny" is unexpectedly fitting, and creates a space for those other holiday feelings." "not Jenny" will be presented December 6 – 15 in Deane Hall at the Stanford Calderwood Pavilion at the Boston Center for the Arts. While reserved seats are $35, the entire run of the production will also be offered as Pay-What-You-Can at the door. As D'Ambrosio explains, "We are proud to offer this production as Pay What You Can. It's our holiday gift to the people of Boston, and reflects the commitment in our mission to connect the theater to our city."
WHO:
Presented by Bridge Repertory Theater of Boston
Written by MJ Halberstadt Directed by Rebecca Bradshaw
Creative team: Arkansas Light* (Stage Manager), Sarah Schneider (Assistant Stage Manager),
Juliana Beecher (Scenic & Lighting Designer), Susanne Miller (Costume Designer), Olivia
D'Ambrosio (Acting Coach, Producing Artistic Director of Bridge Rep), and Joe Short
(Production Manager & Technical Director)
Cast: Philana Mia* (Not Jenny), Adam Lauver (Jimmy), Amie Lytle (Jenny)
WHAT:
In "not Jenny" – a world-premiere production by local playwright MJ Halberstadt – twin sisters Jenny and Not Jenny have a bittersweet reunion after thirteen-years of estrangement, proving that no distance is too great to counter the tectonic push and pull of sibling relationships.
WHERE:
Deane Hall at the Stanford Calderwood Pavilion at the Boston Center for the Arts 527 Tremont Street, Boston MA
WHEN:
10 PERFORMANCES ONLY: December 6 – 15, 2013
Friday, December 6 @ 8pm (preview)
Saturday, December 7 @ 2pm (preview) and 8pm (opening)
Sunday, December 8 @ 2pm (press)
Monday, December 9 @ 7:30pm
Wednesday, December 11 @ 7:30pm
Thursday, December 12 @ 7:30pm
Friday, December 13 @ 8pm
Saturday, December 14 @ 8pm
Sunday, December 15 @ 2pm (closing)
TIX & INFO:
$35 Reserved Seating or Pay What You Can At The Door ($5 Minimum for Box Office Fees) For reservations, call 617 933 8600 or visit http://www.BridgeRepofBoston.com.
*Members of Actors' Equity Association, the union of professional actors & stage managers in the United States