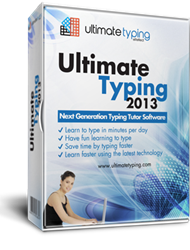 The rapid pace of innovations in hardware and applications alike underlines the need to be able to type with speed and accuracy.
New York City, NY (PRWEB) November 05, 2013
Today's rapid technological advancements mean that new applications are released on a regular basis. One such application on the horizon is the introduction of a "minimum keyboard" for use in mobile devices. In a recent statement, the eReflect team discussed the innovative approach adopted by the developers of this new keyboard application, called the Minuum Keyboard, and detailed the features offered by the application. The team explained that this minimized keyboard project, which has recently completed a more than successful Kickstarter campaign, is a contemporary form of keyboard that is specifically designed to aid touch typists when they are typing on their mobile devices. The keyboard application has so far only been released in a beta version for Android, but the developers are confident that more platforms will be available soon. In addition, according to an October statement from the Minuum developers, they're working on a multiple-language capability for the keyboard application.
According to surveys, many typists, specifically those that use mobile devices, often report lack of accuracy during typing due to keyboard issues. Typing on touch screen devices tends to be imprecise in general, but as the eReflect team pointed out, this can easily be rectified by learning the keys to accurate touch typing. The team behind the Minuum Keyboard note that they have specifically retained the general QWERTY letter distribution in the new layout, although the rows of letters have been compacted so that all letters are now approximately on one horizontal line.
Users can type with speed and accuracy in any format if they are aware of the techniques associated with touch typing. For eReflect, Ultimate Typing, with its cutting edge technology is the solution to typist's dilemma. The team explained in their statement that a user who is able to hone their touch typing skills using a standard keyboard is likely to benefit in the long term on any typing platform. Productivity increases and saving time are only a few benefits associated with learning to type.
The expert development team at eReflect notes that the keyboard training provided by Ultimate Typing is not only useful for users that type on the traditionally sized keyboards but also for users that are engaged in typing on their mobile devices and other platforms. The software focuses on enhancing the speed and accuracy of typing by providing explicit instruction and video tutorials at each step, which helps train the user's brain and fingers to work together. This accuracy in spatial awareness and skills translates well to keyboard use in any configuration. Furthermore, the extensive range of drills and exercises offered by the software ensures that a typist is able to type like a professional within a matter of two weeks.
The rapid pace of innovations in hardware and applications alike underlines the need to be able to type with speed and accuracy. As the eReflect team notes, Ultimate Typing can impart the necessary skills and typing knowledge to its users while also offering then an extensive range of features including monitoring technology, e-books, and typing games. Typing skills help people keep up with the pace of technology, eReflect concluded, no matter the equipment used.
For more details on Ultimate Typing™, please visit http://www.ultimatetyping.com/.
About Ultimate Typing™
Ultimate Typing™ software is designed specifically for the improvement of typing skills. Created by eReflect, a world leader in e-learning and self-development software, Ultimate Typing™ has been informed by the latest developments in the science of touch typing.
Since its creation in 2006 by Marc Slater, the company has already catered to over 112 countries all over the world, offering products with the latest cutting-edge technology, some of which are among the world's most recognized and awarded in the industry.