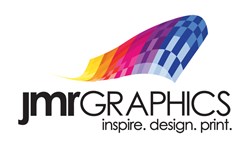 Central Islip, NY (PRWEB) November 04, 2013
Nationwide vehicle wraps manufacturer, JMR Graphics, comments on the FBI's digital billboard program designed to collect public tips that aid in manhunts of dangerous criminals.
According to an October 14, 2013 article published by the Richmond Times Dispatch titled "Digital billboards aid FBI in hunt for criminals," the FBI has a digital billboard program, in partnership with Clear Channel and other national outdoor advertising agencies, that has grown exponentially since it was first tested in Philadelphia in 2007, with over 3,200 locations across the country. The billboards were designed to enlist the "public's help in catching dangerous and elusive criminals and rescuing kidnap victims."
The modern, high-tech versions of the billboards allow the FBI to provide the most up-to-date and relevant information. Since its introduction in 2007, the program has been extremely successful, with more than 50 fugitives being arrested as a result of tips being reported from motorists who saw the billboards.
"We reach a wider audience," said FBI Special Agent Barbara Woodruff, a spokeswoman for the Newark field office. "We have access to these billboards in times of extreme importance, to include national emergencies, fugitive-related cases and kidnappings."
The billboards have even compelled fugitives that were featured on the billboards to turn themselves in. Michael Schwartz, a spokesman for Clear Channel Outdoor, says "We've had 47 Most Wanted individuals that have been apprehended or actually turned themselves in … as a result of them being up on a Clear Channel billboard."
TJ Pannell, a representative of JMR Graphics, a nationwide vehicle wraps manufacturer, says this program is a great avenue to make America's streets safer. "Law enforcement relies heavily on public information to catch criminals on the run," he says. "The best way to create mass awareness is to display information in an outdoor venue. These billboards are placed in major U.S. cities along highways that see thousands of motorists a day. They play vital roles in collecting the right information needed to catch America's Most Wanted."
JMR Graphics is an award winning Nationwide 3M Certified Manufacturer of Graphics for over a quarter of a century. We specialize in branding companies through Fleet Graphics, Vehicle Wraps, Architectural Wall Graphics, Promotional Window Clings, Floor Graphics, Event Signage and much more. We offer a variety of 3M Graphics Films, which are specially designed for most surfaces that require a changeable, short and long-term application. Our exceptional "Turn Key Service" is backed with a 3M MCS Warranty to give you peace of mind when you need optimum performance for the intended life of your graphics. With our state-of-the-art, cutting-edge facility we inspire our clients by providing creative design, custom-printed graphics and handle a network of nationwide installers. JMR Graphics provides expert capabilities and capacities needed to meet any graphic challenge.
#####