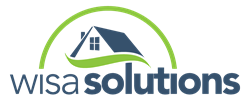 Lorton, VA (PRWEB) November 04, 2013
WISA Solutions is the hired contractor by another investor who recently purchased a property in Arlington, Virginia. This property will be undergoing a total home renovation, only the existing footing will be saved. The demolition stage will begin once the drawings and calculations get approved by the county.
The home in its current state is roughly 2,400 square feet but after the renovation it will be over 3,200 square feet. WISA will knocking down the entire home and frame it to a different, more efficient layout for the future homeowner essentially making it a brand new home. Besides adding square footage to the livable space, WISA will be adding a garage and a large deck to the home as well.
WISA Solutions will be providing all of the finishes and products for this property from their showroom in Lorton, Virginia. WISA has all sorts of products for people looking to renovate or remodel their home from exterior products to interior products.
The exterior of the home will have new siding, windows, gutters, roofing, doors and paver. WISA will be using Prodigy siding for the exterior which is the next generation of insulted siding. Excalibur windows will be used on this home, which are fusion welded vinyl windows. WISA will also be using paver for the driveway and doing a custom pattern with a color scheme.
The interior of the home will have a new kitchen, flooring, bathrooms, basement, lighting, fixtures and many more finishes. Again, all the interior finishes will be picked out from the WISA Solutions showroom.
WISA hopes to start this project after the holidays and estimates a 5 month duration from the start to finish of the home renovation. WISA has done full home renovations and remodel for investors prior to this project and a majority of them have sold within the first week.
WISA Solutions business hours are from 8AM-5PM Monday-Friday, 9AM-5PM Saturday and by appointment anytime besides those hours.