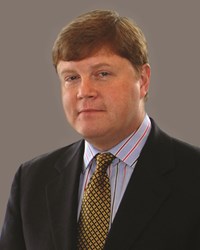 Richmond, Virginia (PRWEB) November 04, 2013
Cherry Bekaert LLP ("the Firm"), considered one of the top accounting and consulting firms in the nation, has named Victor H. Miesel, Charles L. Webb and Karen T. Horky as Partners.
Miesel is National Leader and Chief Economist for the Firm's Global Transfer Pricing Services group and Baker Tilly International's Transfer Pricing Committee. He offers expertise in business economics and econometrics; valuations for tax purposes; Advance Pricing Agreements ("APAs"); Cost-sharing Arrangements ("CSAs"); intangible asset buy-in and buy-out arrangements; and IRC Sections 482, 6662 and OECD Compliance Documentation and Defense. With more than 25 years of experience, Miesel has frequently contributed to publications like Tax Notes International, International Tax Journal and NERA Economic Journal. He is a graduate of the University of Michigan, earning a Bachelor of Arts degree in Economics and a Master of Public Policy degree in Political Science and Applied Economics and International Finance & Trade. Miesel is based out of Cherry Bekaert's Atlanta, Georgia, office.
With more than 25 years of taxation experience, Webb is a member of Cherry Bekaert's Atlanta Tax practice. As an expert of the technology and life sciences as well as manufacturing and distribution industries, he is known for guiding clients through federal and state rules and regulations. Webb's expertise is also relied upon for payroll; income tax planning and compliance; state and local tax; tax provision accounting; and international cross-border issues. He received a Bachelor of Science degree in Accounting/Business Administration at the University of North Carolina at Greensboro and a Master of Taxation degree at Georgia State University. Webb is based out of the Firm's Atlanta, Georgia, office.
Previously a Senior Manager in Cherry Bekaert's Charlotte office, Horky audits clients in the construction, manufacturing and professional service industries. Overleveraging more than 18 years of public accounting experience, she has familiarity auditing qualified employee benefit plans such as 401(k) plans, including those with 11K filing requirements; 403(b) plans; other defined contribution plans; employee stock ownership plans; defined benefit plans; and health and welfare plans. Horky is also a leader with Cherry Bekaert's Employee Benefit Plan Audit Group, serving more than 30 employee benefit plan audit clients. She attended North Carolina State University, receiving a Bachelor of Arts degree in Accounting and a Master of Accounting degree. Horky is based out of Cherry Bekaert's Charlotte, North Carolina, office.
About Cherry Bekaert LLP
As a nationally recognized, growth-oriented firm, Cherry Bekaert has the resources to take your business as far as you want to go. The Firm's industry specialists already know your marketplace, so they can help you make the most of emerging opportunities while minimizing compliance headaches. With their down-to-earth style and wealth of practical advice, you will find Cherry Bekaert an indispensable part of your team.
Ranked among the largest accounting firms in the country, Cherry Bekaert specializes in offering solutions that impact their clients' ability to grow. For more than 65 years, global corporations, private businesses, government entities, nonprofits, emerging firms and successful individuals have relied on Cherry Bekaert to guide them forward as their growth advisor. http://www.cbh.com