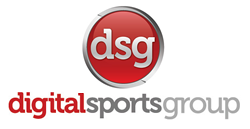 (PRWEB UK) 3 November 2013
Digital Sports Group have today announced that the Official PFA profile for Luis Suarez has been updated to reflect the Liverpool & Uruguay striker's exceptional start to the 2013-2014 season. The Official PFA player profiles provide a unique and unrivalled insight into a professional footballers career with full career stats, news biographies and features.
Luis Suárez is a Uruguayan footballer who plays for Premier League club Liverpool and the Uruguayan national team.
At age of 19 Suárez moved to the Netherlands to play for Groningen in the Eredivisie. Suárez transferred to Ajax in 2007. In 2008–09 he was named club Player of the Year. The following year he was named the club captain, led the Eredivisie in scoring with 35 goals in 33 games and was named Dutch Footballer of the Year. He scored 49 goals in all competitions and Ajax won the KNVB Cup. In the 2010–11 season he scored his one hundredth Ajax goal and joined an elite group of players from the club, including Johan Cruyff, Marco van Basten and Dennis Bergkamp, to do so.
In January 2011, Suárez transferred to Liverpool for €26.5 million (£22.8 million). During his partial season at Liverpool, Suárez helped the club move from twelfth in the league in mid-January to finish sixth. In February 2012 Suárez won his first trophy with Liverpool, as they won the Football League Cup. On 26 October 2013 he scored his fourth Premiership hat-trick for the club, making him the most frequent scorer of hat-tricks in Premier League history (one every 20.3 games).
Suárez represented Uruguay in the 2007 U-20 World Cup. In the 2010 World Cup he played an important role in Uruguay's fourth place finish and scored three goals, including when he infamously blocked an extra time goalbound header with his hands during the quarter finals against Ghana. At the 2011 Copa América Suárez scored four goals for Uruguay as they won a record fifteenth Copa América and was named Player of the Tournament. On 23 June 2013, Suarez became Uruguay's all-time record goalscorer with 35 goals.
Head of Operations at DSG, Matthew Tait had this to say: "Luis Suarez is a fantastic player and we have been working hard to provide the most fantastic resource that is both enjoyable to use and useful. Working with the PFA provides unique biographical information and insights that can be found nowhere else online. We are proud of our partnership with the Professional Footballers Association and the unrivalled access this provides us to the players."
DSG became the official digital partner of the Professional Footballers Association (PFA) earlier this year and have since launched a number of player profile fan pages on social media site Facebook as well as providing official player pages on their football news site football.co.uk.