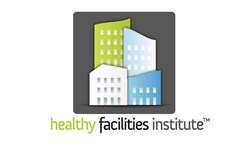 To return your residential or commercial property to its pre-loss condition requires professional restoration. This is not the job for a do-it-yourself property owner.
Boise, ID (PRWEB) November 05, 2013
When the firefighters leave, it may seem like the danger has passed and the home is safe from further destruction, but without professionals to help clean the smoke damage, the building will never return to normal. While the principles behind fire restoration are fairly simple, professional restoration requires experience and resources to perform properly, and this means it shouldn't be attempted by a homeowner on his or her own.
While fire is always the immediate danger, once it is gone, what it leaves behind will continue to affect the house. Ash and smoke, if left unhindered, may cause extensive corrosion, etching and discoloration, and lingering powerful odors. Professionals that clean fire and smoke damage can stop this before it becomes a major problem, assuming they are contacted soon enough. There are many companies that advertise their ability to restore areas affected by fire, but only those with proper training and certification should be considered.
According to IICRC trainer Bill Weigand - an instructor with the Restoration Sciences Academy (RSA) and President of The Tri-State Restorers and Specialty Cleaners Association (TRSCA) – there are -
Five Important Things Homeowners Can Do to Respond to the Aftermath of a Fire:
1. Remain calm. Your life and home have been damaged and it is normal for people to feel stress in these situations. Unfortunately these situations happen frequently; others have survived and you will too.
2. If possible, and without risking injury, retrieve your valuable papers (checkbooks, tax records etc.), money, credit cards, medications, jewelry and firearms from the residence.
3. Report the loss to your insurance carrier.
4. Call a qualified insurance restoration contractor. The insurance carrier may have a list of preferred vendors. Remember, you hire the contractor. You are under no obligation to hire anyone, even if they are a preferred vendor of the insurance company. Ultimately, the homeowner is responsible for paying the contractor's bill. Please read and understand any document you sign.
5. Have reasonable expectations. The restoration process can be a long process and can seem longer if you and your family are displaced and living in temporary housing. Every affected content item will need to be cleaned, restored or replaced. The structure or parts of it will need structural repairs. Other sections of the building will need to be deodorized, cleaned and sealed. Clearly communicate your expectations to the insurance carrier and the contractor. Visit the jobsite on a regular basis and ask questions. If you do not understand a process or decision, express your concern immediately.
According to the IICRC, there are -
Four Important Things Homeowners Should Expect of Qualified Professionals:
1. The building is in a damaged state. Think of the contractor as an emergency room doctor; they need to triage the building. Every fire restoration project is different but in general the contractor should cover the holes in the roof and window openings if the glass has been removed by the fire or fire-fighting activities. The purpose of this is to prevent further damage from the elements and vandalism. The removal of excess water from structural materials and contents is also very important. Rain and snow, in addition to water added to the environment by fire-fighting activities can place the building under the threat of microbial growth. The contractor should also perform corrosion-control measures. Smoke residue is acidic and corrosion-control steps taken shortly after the fire has been extinguished will reduce the cost of the claim and make the building healthier to be in for workers and occupants. Steps to deodorize the building and its contents should also begin as soon as possible.
2. After the emergency portion of the project has been completed, the contractor will evaluate the structure for damage and recommend the necessary steps for returning the building to pre-loss condition. The contractor should prepare an estimate for the recommended services and share that estimate with the building owner and the insurance company. Differences of opinion in what services are needed to restore the building are not uncommon. These differences should be resolved prior to making structural repairs.
3. After the work has begun, someone from the contractor's firm should be on site at least five days per week. Some contractors take on more projects than they can effectively manage with the resources they have available. Homeowners should demand and expect progress in getting their home back to normal on a daily basis.
4. Final payment should be given when the work is completed and you are satisfied. Once the final payment is made the homeowner has very little leverage. On the other hand, if the contractor has completed the project and done quality work they deserve to be paid quickly. The homeowner's cooperation in expediting payment will be appreciated greatly by the contractor.
The Institute of Inspection, Cleaning and Restoration Certification (IICRC) and the Restoration Industry Association are two very important oversight agencies in the fire and smoke restoration industry. Both groups require registrants to take extensive coursework before earning their certification.
These professionals can clean smoke damage and restore items affected by a fire, but they must be brought to the site as soon as possible to halt the damage that ash residue can cause:

The first thing that ash does to the home is discolor most surfaces. Anything that is made of plastic or was close to the fire will start discoloring within minutes, and within several hours, fiberglass and finishes on appliances will begin to yellow. Metals may also tarnish. After a few days pass, the ash will cause walls to discolor permanently, along with clothing and upholstery. Wood and vinyl will need to be refinished or replaced, and metal will start corroding.
If a professional isn't hired to clean smoke and fire damage, the costs for restoration will skyrocket after a few weeks. Metals may need to be replaced, carpet will permanently discolor and glass may be severely etched, necessitating replacement. It will also become apparent that the odors caused by the disaster may still be present and intense enough to be distracting. Because ash is acidic, the longer it takes to hire experts, the more destruction it will cause.
Over time, ash builds up in layers, and may eventually form into a lacquer-like consistency.
What a Pro Does
The first thing a trained, certified, professional company will do when on-site is to identify all affected materials, the location and extent of ash residue, and source of any odors.
Ash residue is easily disturbed and can spread through the building with ease, causing nearly everything to need restoration if ash has spread extensively.
Experts will identify what can and cannot be salvaged, and will remove any built-up ash residue that is coating surfaces.
Restorers will locate the source of odor, and treat it with specialized detergents formulated for neutralizing this kind of odor. Once materials are treated, they may be sealed off to prevent any further odor from permeating the air in the future.
This entire process is very detailed, and hiring a professional that can be trusted to do the job right is imperative.
Who to Call
To return your residential or commercial property to its pre-loss condition requires professional restoration. This is not the job for a do-it-yourself property owner.
For results you can have confidence in, the IICRC recommends hiring a certified restoration firm. Restoration can be complex. Proper smoke and odor removal are tasks that require technicians certified in these specific areas.
When selecting a certified restoration firm several factors should be considered:
Formal and up-to-date specialized training
Health and safety certifications
Experience in a wide range of restoration projects
Proof of proper insurance and licenses.
Contact Certifying Bodies to Find Professionals
1. The IICRC is very active in certifying fire and smoke damage restoration contractors. You can look for them at IICRC.org. See the IICRC Locate a Professional page.
2. The Restoration Industry Association has a very good Certified Restorer program for contractors as well. See the RIA Directory.
3. Purdue University, along with a few other institutions of higher learning, has a minor in restoration contracting. At Purdue this program is part of their building science program.
Sidebar: Facts About Smoke
Smoke moves through door, stairwell, and pipe openings - travelling floor to floor
Smoke type (based on what has burned) determines restoration techniques to use. An IICRC or RIA trained and certified expert will know what to do.