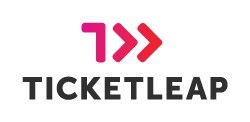 "We're all focused on one goal — to build the best tool for creating an event and getting the word out there." - Tim Raybould
Philadelphia, PA (PRWEB) November 04, 2013
TicketLeap today names Tim Raybould as President and Chief Executive Officer. Raybould had been the President and Chief Operating Officer since taking over the day to day leadership role from Founder Chris Stanchak this past February.
"Tim has done an excellent job leading the company," said Stanchak, Board Chairman. "Along with the rest of the Board, I'm excited about the direction we are heading in. Tim taking the CEO title sends a clear message of the Board's confidence in his capabilities as well as a completion of the transition in leadership."
"Our team is rocking it right now," said Raybould. "We're all focused on one goal — to build the best tool for creating an event and getting the word out there. As CEO, I'll ensure we continue on this path. A path of innovation, great content, and lots of hustle."
TicketLeap is a do-it-yourself system for ticketing and event registration focused on showcasing your event online in the best possible light and providing a pleasing experience for event-goers to attend and connect with one another.
TicketLeap's mission is for more people to create and attend events. Starting with one of their own. Last month, TicketLeap announced their first ever event, called CREATE, taking place next Thursday, November 7th. Along with the event, TicketLeap is offering a sneak peek at a brand new event page design that they're working on. Check out the page and buy tickets at events.ticketleap.com.