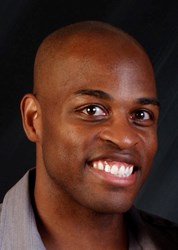 We welcome physical therapists to join us in 2014 for high quality, low cost training in trigger point dry needling. - Dr. Emmanuel J. Easterling, PT, DPT, OCS, CMTPT
Raleigh, NC (PRWEB) November 21, 2013
Double E PT Education is a new high quality, low cost physical therapy continuing education company dedicated to excellence in trigger point dry needling education. In addition to offering a basic and advanced course in trigger point dry needling for physical therapists in Arkansas, Double E PT Education is pleased to announce that both courses are now scheduled in North Carolina in 2014. Register now at http://www.doubleepteducation.com.
"Double E PT Education's trigger point dry needling course was the best and most useful continuing education course I have ever attended," stated Justin Hoskins, a board certified orthopedic physical therapist in Arkansas, high praise for a new continuing education company for physical therapists focused on excellence in dry needling education. Dry needling is a state-of-the-art treatment tool for physical therapists to integrate into manual therapy treatment plans for orthopedic and sports injuries. Physical therapists interested in dry needling can now register for Double E PT Education courses in Arkansas and North Carolina at http://www.doubleepteducation.com.
"We are thrilled to be able to offer trigger point dry needling courses in two states. Physical Therapists can expect to learn the science behind the treatment, the latest evidence, and a gentle effective technique. And most important, physical therapists will learn how to integrate this cutting-edge treatment into a manual therapy treatment plan using clinical reasoning," said Dr. Emmanuel Easterling, course developer and main instructor. There is both historic and emerging evidence supporting the benefit of dry needling, to include research published in the September issue of a top physical therapy scientific journal, JOSPT (Journal of Orthopedic and Sports Physical Therapy) which validates the use of dry needling for patients with upper extremity conditions.
Trigger point dry needling is a treatment tool used by physical therapists to address tight muscles or muscle knots known as trigger points by using very thin solid needles. The term "dry needling" is differentiated from "injections" because dry needles have no medicine, but depends on the needle effect itself. Trigger point dry needling is only one part of a physical therapy treatment plan and can facilitate the use and success of other treatments such as joint mobilization, muscle energy techniques, long passive stretching, and neuro-motor control retraining (targeted therapeutic exercise) for the overarching goal of decreasing pain and restoring function. Patients can expect help resolving frustrating musculoskeletal disorders in order to return to work, recreational activities, and sports without pain. Trigger point dry needling can predict results immediately based on initial response to treatment. Other benefits include rapid reduction of muscle pain and tightness and quicker return to exercise programs, activities, and sports. Ultimately, physical therapists with training in trigger point dry needling can help patients return to function faster and help prevent recurrence of the problem. Registration is now open for courses in 2014 at http://www.doubleepteducation.com.
Evidence-based physical therapy practice is the goal of the physical therapy profession and the goal of Double E PT Education, a new high quality, low cost continuing education company dedicated to excellence in trigger point dry needling training. Dr. Yoshi Gatewood, a physical therapist in Washington State states, "I highly recommend Dr. Easterling's dry needling course. It has changed my practice exponentially. I have been able to implement the techniques that I learned during the course the following work day. Since then I have noticed significant improvement in my outcomes, patient satisfaction, and overall confidence in my practice. It has been an excellent adjunct to my manual techniques and has enabled me to provide my patients with a more holistic approach to physical therapy. I would recommend this class to any physical therapist and I am surely looking forward to the advanced course!" In Hawaii, Dr. Brian Gray agrees, "This course was a terrific learning experience! I have taken other dry needling courses that left me afraid to apply the new skill in my daily practice. This course has changed the way I treat myofascial pain!"