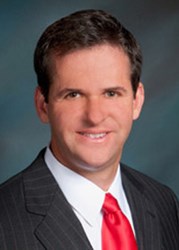 I really see it as a validation of my dedication and commitment to always doing what's in the best interest of my clients.
Atlanta, GA. (PRWEB) November 01, 2013
Monge & Associates is pleased to announce that Atlanta-based personal injury attorney Scott Monge has been awarded a prestigious 10.0 rating by the attorney reviewal site Avvo.com. The Avvo site is designed to help consumers make educated decisions when evaluating a lawyer's qualifications.
The 10.0 or "Superb" rating is the highest that Avvo awards and is based on factors such as years of experience, peer reviews, board certification, education, disciplinary history and professional achievement.
"I'm honored to have received a 10.0 rating from Avvo," Scott Monge said. "I really see it as a validation of my dedication and commitment to always doing what's in the best interest of my clients. I'll continue to work diligently to provide the highest level of representation for injury victims in Georgia and throughout the Southeast."
In addition to the details regarding his rating, visitors to Mr. Monge's profile on Avvo.com are able to read the numerous superlative reviews he has received from clients and peers, view a video in which he explains what makes his law firm different, and also peruse the 66 legal guides that he has contributed to the site.
Providing free information to individuals seeking to understand their legal rights is a hallmark of Mr. Monge's approach to helping people. He has authored four books, which are available at no-charge at http://www.becauseyouwanttowin.com/reports. Topics include tips for personal injury victims, how to navigate a Social Security Disability claim, dealing with the aftermath of being injured by a drunk driver, and the keys to winning a workers' compensation claim.
About Scott Monge
Scott Monge of Monge & Associates has been a tireless advocate for injured people and has helped thousands win their legal cases since he opened his law firm in 1993. A Midwest native, Mr. Monge received his undergraduate degree from Eastern Illinois University and his Juris Doctor from Southern Illinois University School of Law.
He is a member of the American Bar Association, the State Bar of Georgia (1993), the U.S. District Court Northern District of Georgia (1993), the Georgia Court of Appeals, and the Supreme Court of Georgia. In addition, Mr. Monge is a Champion Member of the Georgia Trial Lawyers Association and is also a member of the American Association for Justice, Alabama Association for Justice, Tennessee Association for Justice, South Carolina Association for Justice, Florida Justice Association, and the Illinois Trial Lawyers Association.
###
Contact Information:
Brenda Johnson
Accident and Disability Attorneys of Monge & Associates
8205 Dunwoody Place, Building 19
Atlanta, GA 30350
888-740-5191
bjohnson(at)socialsecurity911(dot)com