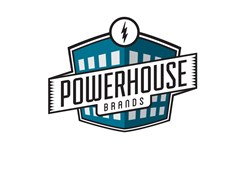 "This is a way for our members to get access to the creation of high quality marketing material about their products, services, and company that they may have trouble creating on their own." - Matt Davies, Gift Card Network Director and Founder
Portland, OR (PRWEB) November 03, 2013
The Gift Card Network, a community of gift card industry professionals, has announced that it will be rolling out a points based benefit program for its members. Membership points will be given at tiered membership levels and will be redeemable for editorial and advertisement opportunities, to create media projects, and other benefits. All media created will be featured on the Gift Card Network's online platform and through its marketing channels.
Media partner Powerhouse Brands, a consulting and media firm specializing in the gift card industry, is allowing Gift Card Network members to redeem their points for design, video or other services.
"We want to create the very best content for the Gift Card Network Community," said Matt Davies, Gift Card Network Director and Founder, "This is a way for our members to get access to the creation of high quality marketing material about their products, services, and company that they may have trouble with on their own."
Creating tangible benefits for its members is a major goal of the Gift Card Network, an organization that focuses on the creation of educational, informational, and bench-marked content to better empower the companies in the gift card industry.
About the Gift Card Network LLC:
The Gift Card Network is a community of gift card industry members that connect, collaborate and contribute through a highly specialized online platform, events, and group discussions. Members unite to collaborate, including identifying and creating media and information around education, challenges, and potential solutions to help the industry move forward. Find out more at http://www.thegiftcardnetwork.com.
About Powerhouse Brands Consulting and Media LLC:
Powerhouse Brands Consulting is a gift card focused consulting firm, specializing in helping companies within the gift card industry identify their best opportunities and execute them. With experienced consultants from a variety of industries, Powerhouse Brands can educate teams, and plan or run any aspect of merchant gift card programs including business and strategic development for in-store, online, B2B, and third party channels, and can bring valuable insight and opportunities to other companies that work with these merchants.
We empower everyday gift card heroes.
See our capabilities at http://www.powerhousebrands.com.