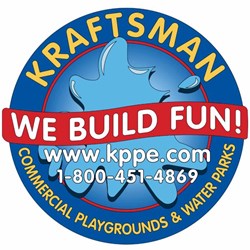 Houston, TX (PRWEB) November 03, 2013
Shady Lane Park, the well-known community park in North Houston, TX, and was chosen earlier this year as National Recreation and Parks Association (NRPA) Parks Build Community Project, held its dedication ceremony on Thursday, October 10th at this year's NRPA Congress and Exposition in Houston.
The dedication, which was held on location at the park's 10220 Shady Lane address, unveiled the transformation of a park that was all but destroyed when in 2001 Tropical Storm Allison dropped more than 40 inches of rain and destruction on Houston's Gulf Coast leaving Shady Lane Park and its surrounding community in need of much repair.
The NRPA Project partnered with Houston Parks and Recreation Department, the City of Houston, Harris County Flood Control District as well as Greenfields Outdoor Fitness, Webcoat, Inc, Superior Shade, Water Odyssey, Kraftsman Commercial Playgrounds and Water Parks general contractors, all of whom donated to the worthwhile project, which was completed in an unprecedented construction time of 90 days.
The revitalization of the park is part of a larger plan to provide environmental, health and access benefits to the community. With more than half a million dollars invested into redeveloping this 12.4 acre family park the new layout includes a water play area, climbing log and a mini wetland complete with a replica bayou boat to be used for outdoor education, new playground equipment, outdoor fitness equipment.
The revitalization of Shady Lane Park embraces the best of Parks Build Community by improving this important public space through park enhancements that honor the cultural roots and natural environment of this North Houston park.
Adding further to the improvements of Shady Lane Park was a $220,000 Urban Outdoor Recreation Grant by the Texas Parks & Wildlife Department.
For more information regarding Newton Design & Marketing, email Robert Neumann at RNeumann(at)designbynewton(dot)com or call (888) 552-7475. Visit our website at http://www.DesignByNewton.com.