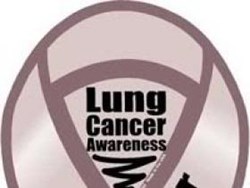 Your emergency is our urgency!
Baltimore, MD (PRWEB) November 02, 2013
Smoking is the leading cause of lung cancer and radon is the second. Radon is an invisible gas and comes from the natural (radioactive) breakdown of uranium in soil, rock and water and gets into the air you breathe. Getting your home tested is inexpensive and important.
Lung Cancer Awareness Month helps provide education, raise funds for research and help reduce the stigma and create a urgency that will bring lung cancer to the forefront. Lung cancer awareness also helps to address the need of patients and their families to be knowledge and educated about the disease.
Get involved with fighting the stigma that all people with lung cancer are or were smokers, changing public policy that reducing tobacco use and help smokers quit; the single most important step to reducing the risk and encourage people to learn about lung cancer and join in on the fight.
ServiceMaster by Singer is a full service restoration company serving the Baltimore Washington Metropolitan area, with certified technicians here to serve you if or when disaster strikes. Providing Water Mitigation, Fire Damage Restoration, Mold Remediation, Complete Construction Services, Storm Damage Restoration, Crime – Trauma Cleaning, Hoarder Cleaning, and Residential and Commercial Cleaning Services. Call for more info: 855-574-6377