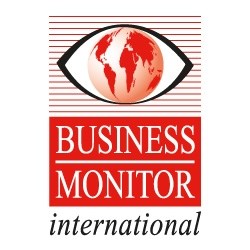 Australia's mining sector is set to suffer the painful spill over effects of a sharp investment slowdown.
(PRWEB UK) 4 November 2013
Business Monitor has just released its latest findings on Australia's mining sector in its newly-published Australia Mining Report.
With China's economy on course for a rude slowdown over the coming years, Business Monitor predicts Australia's mining sector is set to suffer the painful spillover effects of a sharp investment slowdown. Already, the mining sector is feeling the crunch of plummeting commodity prices as a string of miners scale back their ambitions and slam the brakes on investment. Business Monitor forecast the value of Australia's mining sector to reach US$181bn by 2017, growing at an annual average rate of 4.3% over their forecast period. This contrasts with an average growth rate of 23.3% per annum over the past decade.
Australia has been among the biggest beneficiaries from the China-led commodities boom over the past decade, attracting huge amounts of investment into the minerals space. Driven by China's voracious appetite for key commodities such as coal and iron ore, the value of Australia's mining industry had increased by more than six-fold from US$24bn in 2003 to US$147bn in 2012. As a result, this has seen the sector's share of GDP rising from 4.5% to 9.6% over the same period. However, Business Monitor believes the boom years in the mining industry is over.
They predict that Australia will be the biggest loser from the mineral imports shift in China. The latter commands a prominent role in Australia's exports of key commodities including coal and iron ore. The rising tide of economic nationalism, declining labour productivity and aggressive minimum wage legislation will compound the challenges in the mining industry, amplifying the downshift in Australia's economy going forward.
Despite the fading of the mining boom, Australia will remain a leading player in many segments of the global mining industry given its rich deposits of minerals including iron ore, nickel, bauxite, copper, gold, uranium, diamonds, zinc and coal. Moreover, Australia's mining sector is one of the most business-friendly in the world, with domestic companies and overseas miners operating in the country. Business Monitor expects Australia to remain a highly attractive destination for foreign investment, despite the introduction of a 30% super profits tax on coal and iron ore miners on July 2012. The proposed tax will not significantly affect the country's mining sector as these concerns are likely to be outweighed by Australia's rich mineral wealth.
Given its vast potential and high quality of infrastructure, Australia is home to some of the biggest players in the global mining industry. Multinationals operating in the Australian mining industry include Australian companies BHP Billiton and Newcrest Mining and large overseas miners such as Rio Tinto, Norilsk Nickel and Xstrata. The report forecasts that the mining industry is set to witness a wave of consolidation activity over the coming quarters as a growing number of miners come under pressure from weakening mineral prices.
Business Monitor is a leading, independent provider of proprietary data, analysis, ratings, rankings and forecasts covering 195 countries and 24 industry sectors. It offers a comprehensive range of products and services designed to help senior executives, analysts and researchers assess and better manage operating risks, and exploit business opportunities.