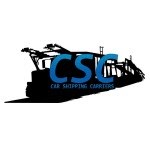 Tampa, FL (PRWEB) November 07, 2013
CSC (aka Car Shipping Carriers), a premium auto transport company with 5 out of 5 stars on Transport Reviews, has announced its new military discount on car shipping for all active military service personnel and vets. CSC is proud to be able to give back in a small way to individuals who have dedicated themselves to serving our country, with a flat rate deduction of any of its car shipping services.
What's the Discount & Who Does it Cover?
The military discount cuts $50 off any quote we provide – money that service people can keep in their pockets no matter their transport specifics. There are no minimums. It does not matter what type of vehicle is being transported; nor does it matter where it is being picked up or delivered.
Again, this discount is available for ALL individuals involved in military service, both active duty members and vets, throughout the Armed Forces. The Air Force, Army, Coast Guard, Navy, and Marine Corps are all included in coverage for the $50 discount.
CSC's military discount covers the following types of transport:
Both door-to-door (between direct addresses): Open or Enclosed
Terminal-to-terminal (between storage facilities): Open or Enclosed
Cargo insurance is also available for enhanced peace of mind. The parameters of the cargo insurance are as follows:
Strong Policy: coverage ranges from $100,000 to $1,000,000
No deductible: pays immediately on any claim, no matter how minor
Quick claims resolution: 21 days or less
How Credible is CSC? Who Says?
CSC's customers give it an incredibly high rating, 5 out of 5 stars, via the independent Transport Reviews. There is good reason for this: as a broker, CSC can represent whatever companies it wants. The firm chooses to only work with carriers that have a satisfaction rating of at least 98%, are fully bonded and insured, and have a proven record of compliance with all FMCSA and DOT regulations.
All of this credibility is crucial, because brokerage is the best way to find the lowest price for shipping a car. Just as with an Expedia or Travelocity for airline travel, an auto transport brokerage combines multiple superior companies competing for each client's business, reducing cost.
Experience & Range
All of CSC's carriers frequently ship for military personnel – so the experience is already there. The discount is just an additional effort to express gratitude to those who are either active in the military or are a veteran. Additionally, CSC's range is not limited to the US and Canada. The company also ships to all coastal ports, which allows vehicles to be smoothly and easily shipped overseas. Being re-stationed in a different state or country can be stressful, so CSC strives for not only cost-effectiveness, but also simplicity.
CSC was founded in 2011 by Nicholas Dutko, who still owns the company. Everyone on staff involved in the shipping of a vehicle, including Dutko, makes their personal cell phone numbers freely available to customers so they can be reached whenever desired. CSC's website, with informative articles and videos on the transport industry, is http://www.carshippingcarriers.com.