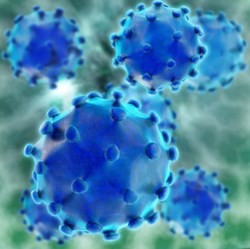 The genotype for this particular virus was identified as 1B, the same as the one in the berry mix.
Sacramento, California (PRWEB) November 04, 2013
Demas Law Group has filed a case (California Superior Court, County of Sacramento, Case No.: 2013-00152511) on behalf of "Jane Doe" against Townsend Farms, Costco and other unidentified defendants, alleging that the companies caused serious injury to the woman.
According to the complaint, the woman contracted Hepatitis A from eating tainted pomegranate seeds sold as part of the Townsend Farms Organic Anti-Oxidant Blend Frozen Berry Mix sold by Costco. Initially, blood tests performed after the plaintiff received notification from Costco about the recall of the anti-oxidant berry mix were negative. However, in June of 2013, the plaintiff began to experience serious symptoms such as fatigue, vomiting and jaundice. Further testing showed that the plaintiff had contracted Hepatitis A, likely as a result of eating the berry mix.
The genotype for this particular virus was identified as 1B, the same as the one in the berry mix. The plaintiff is alleging negligence, strict product liability and breach of implied warranties. She is requesting that the court grant unspecified amounts of both economic and non-economic damages for her medical bills, lost wages, pain and suffering and other costs.
The recent recall of the Townsend Farms berry mix made news throughout the nation when Costco notified customers that the mix contained pomegranate seeds that may have been infected with the Hepatitis virus. Hepatitis is a virus that causes serious damage to the liver. There are several strains of Hepatitis. Although some are considered more serious than others, all strains of this virus cause damage to the liver which can lead to life-threatening complications.
Symptoms of Hepatitis include:

Nausea
Vomiting
Dizziness
Fatigue
Changes in urine color
Changes in stools
Only a blood test can determine if an individual has Hepatitis. Hepatitis can also be narrowed to its source through genotype testing. It is currently believed that the strain of Hepatitis that caused the plaintiff's illness was brought in with imported pomegranate seeds from the Middle East or Northern Africa.
About Demas Law Group:
Demas Law Group is a personal injury firm in Sacramento, California, that represents victims in vehicle and pedestrian accidents as well as other personal injury cases, including product liability and premises liability matters. John Demas, the founder of the Demas Law Group, has been a personal injury attorney for more than 20 years. Mr. Demas has earned a stellar reputation in the Sacramento legal community for his professionalism and success in pursuing personal injury cases. His extensive trial experience has earned him multiple accolades, including being named a Super Lawyer for five consecutive years, as well as a top 100 attorney in Northern California for 2013.