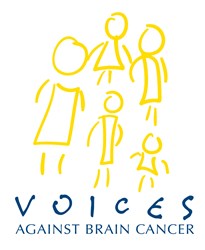 New York, NY (PRWEB) November 15, 2013
Voices Against Brain Cancer, an organization dedicated to brain cancer research and advocacy, comments on a new protein that may become a vital factor in future brain cancer treatments.
According to an October 18th, 2013 article published by the Deccan Chronicle titled "Scientist finds new protein to combat brain cancer," Arun Dharmarajan of the School of Biomedical Sciences at Perth's Curtin University has discovered a new protein that may stop the regeneration of tumorous cells.
The protein, called Secreted Frizzled –Related Protein4 (sFRP4), works to kill tumor stem cells that are the "seeds" from which tumors grow. Scientists have had trouble controlling these cells because they are often resistant to current brain cancer treatments including chemotherapy. In recent research, the protein appears to make the cancer stem cells more sensitive to chemotherapy doses and could keep these cells from regenerating.
"We may have a really effective treatment to combat cancer which would be incredibly exciting," Dharmarajan says. "It is a long process from where we are now to the point where we have a new cancer treatment on the shelves, but we believe it is worth the journey."
Michael Klipper, Chairman of Voices Against Brain Cancer, an organization dedicated to brain cancer research and advocacy, is elated by this new discovery. "This new protein, used in tandem with current drugs, could be the breakthrough treatment needed to keep brain tumors from coming back," he says. "That's the danger of brain tumors, once someone has experienced an initial tumor diagnosis they are much more prone to developing them again. The idea that this regeneration process could be halted by this protein is very promising."
VABC has a wide variety of initiatives in place for brain cancer research, awareness and support. The organization's research grants fund cutting-edge research programs that will have a monumental impact on the diagnosis and treatment of brain cancer. VABC currently funds research at several esteemed institutions such as Brookhaven National Laboratory, Cleveland Clinic, Columbia, Cornell, Duke, Harvard, Johns Hopkins, Memorial Sloan-Kettering and Yale, to name a few.
VABC's mission is to find a cure for brain cancer by advancing scientific research, increasing awareness within the medical community and supporting patients, their families and caregivers afflicted with this devastating disease.
For press inquiries, please contact: 5W Public Relations.
#####