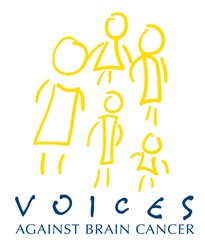 New York, NY (PRWEB) November 09, 2013
Voices Against Brain Cancer, an organization dedicated to brain cancer research and advocacy, commends Dominique Cooks, an 18-year-old brain cancer patient, for his perseverance and will to follow his dreams despite his diagnosis.
According to an October 25, 2013 article published by FederalWayMirror.com titled, "Brain tumor doesn't stop Decatur student Dom Cooks from his dream," 18-year-old Decatur High School student, Dominique "Dom" Cooks, was a star 220-pound defensive lineman for the Gators' football team in Washington State, when doctors discovered a malignant, inoperable brain tumor in the spring of 2012. His battle with the tumor has rendered the left side of his body useless and he spends a majority of his time wheel-chair bound.
With a prognosis that would leave most people feeling defeated, Cooks decided to take the bad news and turn it into motivation to get back to better health. "At the beginning of the school year, doctors told me that I had three to six months to live," he says. "But nobody is going to tell me stuff like that. Before I got this tumor, I was going to the NBA or the NFL. That's still what I'm going to do. Can't nobody tell me different. I'm definitely going to beat this. I'm kind of self-motivated like that."
Despite his physical limits, Cooks wanted nothing more than to get back on the field this football season. His principal, David Brower, talked with coaches and arranged to have Cooks play in the homecoming game. Not only did Cooks play but he scored a touchdown, something normally uncommon for his position.
"Everyone was so hyped," Cooks says in the article. "After I crossed the line, I wanted to goof with my boys. It was awesome. People are going to remember that for a long time. It was awesome. I just wanted to get the crowd going."
Cook's positivity is not only infectious on the field but off the field as well. He makes the morning announcements every day, including personal inspirational messages that he wants to share with faculty and students. He also was appointed to the Associated Student Body (ASB) by his fellow peers. Despite all of the hardship the tumor has brought into his life, Cooks is actually grateful for it. "There are two things that I'm very thankful for – Decatur High School and my tumor," he says. "I feel loved at Decatur and it makes me happy, and the tumor has taught me that tomorrow is not a promise and you have to embrace every day."
Michael Klipper, Chairman of Voices Against Brain Cancer, an organization dedicated to brain cancer research and advocacy, says Cooks's positivity is an inspiration to all who hear his story. "Cooks received the terrible news at a young age when he had his entire life ahead of him," he says. "Instead of being discouraged, he has made the absolute best of his situation. His perseverance is not only an inspiration to the brain cancer community but to everyone who comes across his amazing journey."
VABC has a wide variety of initiatives in place for brain cancer research, awareness and support. The organization's research grants fund cutting-edge research programs that will have a monumental impact on the diagnosis and treatment of brain cancer. VABC currently funds research at several esteemed institutions such as Brookhaven National Laboratory, Cleveland Clinic, Columbia, Cornell, Duke, Harvard, Johns Hopkins, Memorial Sloan-Kettering and Yale, to name a few.
VABC's mission is to find a cure for brain cancer by advancing scientific research, increasing awareness within the medical community and supporting patients, their families and caregivers afflicted with this devastating disease.
For press inquiries, please contact: 5W Public Relations.
#####