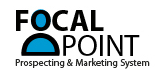 Piscataway, NJ (PRWEB) November 05, 2013
FocalPoint welcomes Vacations Royale LLC, under its CEO John Breck, as the newest member to the FocalPoint community. FocalPoint is an online marketing and automated prospecting system with replicated presentation sites, landing pages and autoresponders. The system is designed for each Vacations Royale affiliate to invite and engage their contacts and start marketing Vacations Royale membership.
Vacations Royale provides an opportunity for its members to enjoy world-class vacations without spending a fortune. Vacations Royale members save thousands of dollars a year by getting instant access to thousands of resorts and timeshare properties without buying a time-share plan. It also offers the opportunity for an Independent Business Partnership.
Anybody who becomes an affiliate of Vacations Royale gets landing pages and presentation sites that can be personalized with contact information and social media links. The affiliate can then start marketing Vacations Royale memberships. Affiliates will drive traffic to their site and encourage them to fill out a simple online form and become a member. As visitors fill out the online form, their contact information is funneled into the system where an autoresponder initiates the first contact.
For those who are not familiar with the term autoresponder, they are automated email messages sent to keep people informed about the latest and most effective marketing tools. It provides them with a font of information at intervals that keeps them engaged – not overwhelmed. The FocalPoint system integrates lead generation, prospect nurturing and contact management in a comprehensive all-in-one package.
As prospects are converted into affiliates, they get their own systems to attract more people to become members of Vacations Royale.
For more information, please visit http://www.FocalPointSystem.com/AG
About FocalPoint
FocalPoint is the industry-leading, fully customizable all-in-one marketing and training solution designed to meet the needs of network marketing teams and direct sales companies. FocalPoint is the answer to providing distributors with an expertly branded and replicated online system, complete with the full suite of integrated tools, services, and training they require to succeed individually. It includes lead capture pages with autoresponder, email broadcasts, replicated websites, and a built in contact manager that allows distributors to track prospects' interaction with their site.